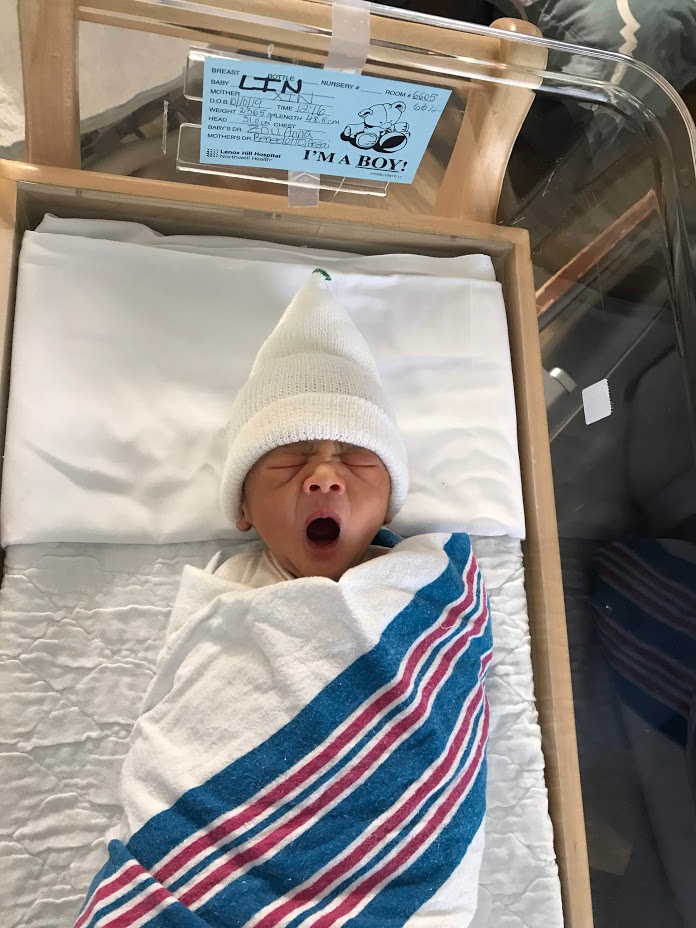 Our Birth Story
December 29, 2019
On October 10, 2019, we were blessed with the first cries of our baby boy, Ian, at 12.16pm.
After traveling for a year, we were mentally ready to settle down and start a family.  It was a conscious decision that we both made when we quit our jobs – we wanted to do all the things while we still can, before committing to starting a family.
We are extremely grateful and thankful to welcome this little guy into our lives, and cannot wait to watch him grow!
I feel compelled to document our birth story – as with all firsts in life, I want to remember it for the years to come, especially this miraculous journey.
Weeks before
With an impending life transformation, we spent all the time we could together, savoring the last moments of "us" time.  We played computer games together, went out on dates often, commuted to and from work together every day, slept in and napped every weekend.  Looking back, those were the best few weeks of our working lives!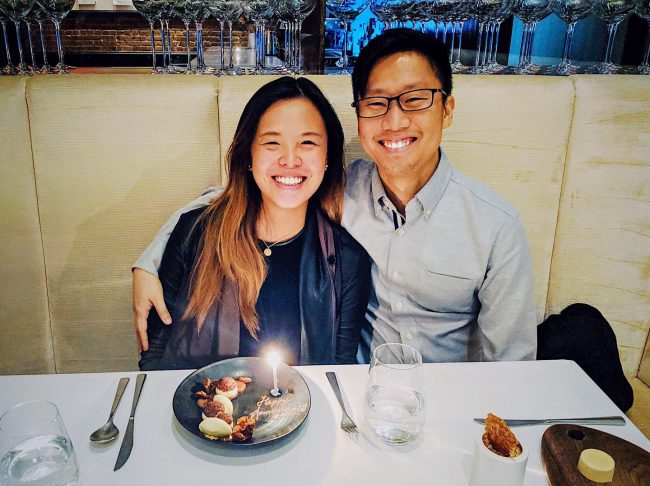 The week leading up to Ian's birth was an eventful one – we had just finished packing our hospital bag, consolidated all newborn essentials, and celebrated our 10-year date anniversary.  My sixth sense told me it was our last hurrah, and boy did we treasure that weekend, which I'm glad we did.  Three days after that Sunday, my contractions came.
The day before – Oct 9
My contractions came at 6.30am on October 9th – I had thought they were just Braxton Hicks ("fake" contractions) at the time.  They came and went pretty consistently, but were so mild they barely bothered me.  I even did a light morning workout with no issues.  I went for a morning appointment to meet our future pediatrician, and that was when I felt like the contractions became more noticeable.  Wanting to be cautious, I texted Mark to be mentally prepared.
Not knowing whether they were "real" contractions, I decided to go into work anyway.  But I couldn't help the day thinking WHAT IF they were real contractions?  I decided to hastily send off work-transition emails just in case and gave my manager a heads-up. I timed the contractions throughout the day, and saw that they were coming in at regular intervals, around 15 mins apart.  At about 3pm, they had not subsided and seemed to have gotten closer together, and slightly more intense.  My co-workers were starting to get concerned, and so was I.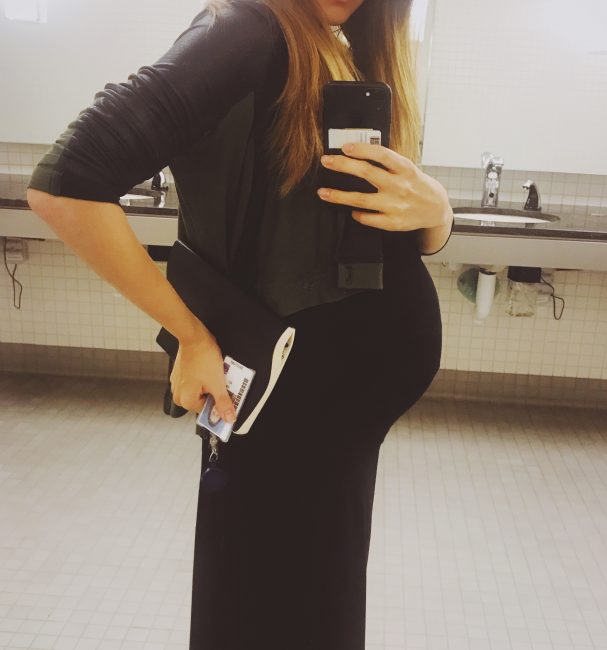 At 6pm, I told Mark, "Dude, this may be it." The contractions have intensified and had not stopped.  I said my goodbyes at work and received a few "good luck" high-fives, as I nervously explained, "Hey these may all be false labor signs, and I might just show up at work tomorrow still pregnant!" (Nope, that didn't happen.)
That night…
Mark and I ate dinner at home together as we made sure all our hospital items were in place.  At 10pm, my contractions were starting to bother me as I had to consciously breathe through them, but I was still able to hold a conversation and put a poker-face on.  I called my parents in Singapore to prepare them mentally.  We went to bed, trying to get some shut-eye in case we had to rush to the hospital in the middle of the night.
From 10pm through 2am, I was timing each contraction while trying to rest in between.  Some contractions were easier than others, but I was grimacing (audibly) only 20% of the time.  By 3am, I was breathing and grunting through contractions, which were now 5-7 minutes apart. Needless to say, I did not sleep the entire night.
Our game plan was to call our doctor when contractions were 3-4 minutes apart, for an hour. This was also advised by our doctor, to minimize the time we'd need to spend laboring in the hospital – I highly recommend this for any mother that wants to minimize medical interventions, as being at home gave me much more comfort and willpower to go through the pain without losing control.
At 7am, as the sunbeams peeked through the window, the contractions became so intense, I could hardly keep my voice in.  The breathing techniques we learned during the birthing class were now out the door. What helped, however, was trying to relax all other parts of the body as much as possible (this was very hard to do but very helpful), and knowing that each contraction will eventually pass. The contractions were inconsistently spread out between 3 to 7 minutes, and some were close to a minute long (yikes!).  I told (read: forced) Mark to call the doctor.  By 7.30am, we were out the door and in an Uber.
I pitied the Uber driver that had to tolerate my cries of pain, but he was very calm and professional.  Mark tried to distract me (and the driver) by striking a conversation with him in Spanish – I was amused, but couldn't react appropriately.
The day of
8.15AM:  We arrived at the hospital and I waddled my way to the Labor & Delivery floor, stopping every contraction to bend over and breathe.  The staff quickly directed me to the triage room where they do an initial check prior to admitting you.  The nurse in charge knew immediately by the look on my face I was delivering that day.
I was 4.5cm dilated. Contractions were 3-5 minutes apart at that. I was officially "admitted" and wheeled into a delivery room and I was waiting for my doctor to arrive at the hospital. The nurse in charge was so nice. While she hooked me up to my IV drip she helped guide me through each contraction.  And of course all the while Mark was keeping me company and cheering me on.  At that time all I could think of was: Should I get an epidural?
A word on epidural: My stance prior to delivery was that I wanted as little interventions as possible.  Anything that could be a detriment to my baby's health was a no-no.  However administering an epidural was something I knew I would do if I couldn't take the pain and needed the energy to push – i.e., I'd rather get an epidural and push, than exhaust myself laboring ineffective pushes that could ultimately lead to an emergency c-section.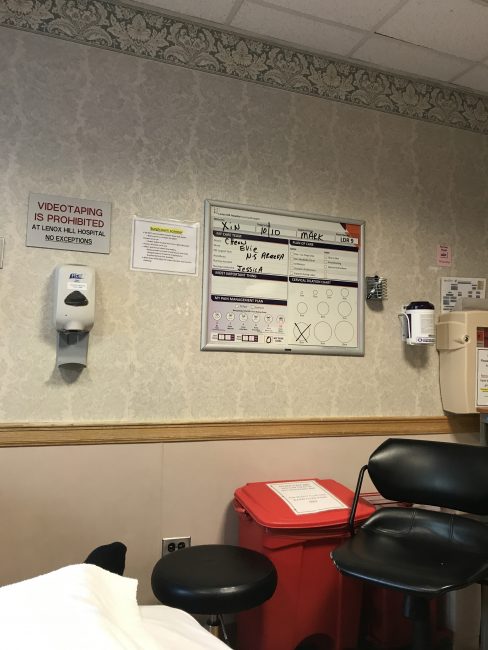 9.45AM: My doctor arrived and checked on me – I had progressed pretty well and was already 8am dilated! I remember I was shivering uncontrollably, not from being cold.  She told me I could deliver in the next 1 – 1.5hours, if I didn't get an epidural, but said the pain will get more intense as I get into transition. I looked at Mark with fear in my eyes, I was in so much pain and I wasn't sure if I could handle a more intense pain for another hour, and have the energy to push.  I asked the doctor what would she recommend (given how she thought I looked going through the contractions), and she paused, looked at me for a second, and said "You look like you could use some pain relief.  I'll need your full cooperation to push later."
To be honest, I was disappointed I couldn't go through it all without an epidural, but in hindsight that was a good call – as more complications were laying ahead.
The anesthetist came within 5 minutes! The nurse held onto me as I received my epidural – the sting from the jabs were nothing compared to my contractions. I felt the tingling sensation down my back, and the next contraction was already a third better, and by the time the second contraction came, I could only feel pressure but no pain. WOW.
10.54AM: My doctor performed amniotomy (i.e., broke my water) as I rest through the contractions.  Everything was so quiet and peaceful – it felt almost zen-like.  The epidural did slow my contractions and hence Pitocin was administered.  We had some time before I fully dilate and I took the opportunity to close my eyes, but could not nap at all.
11.30AM: I felt the contractions squeeze really really hard, that even the epidural couldn't cover the pain.  I grimaced through a couple of contractions.  The nurse took one look and knew – it was almost time to push!  My doctor came in and the crew started setting up for the delivery.  Amidst the very intense shivers, I was so excited!
12PM: We did a couple of practice pushes while the doctor examined me.  After two pushes I remember suddenly being asked to stop pushing, and I felt scurrying around my bedside.   Mark later told me that when I started pushing, my baby's heart rate was no longer detectable. The nurses quickly turned me to my left side and then turned me to my right side.  When they found a signal on the machine, his heart rate was dangerously low at 76.
The doctor looked me in the eye and I remember her being very stern and serious, "Xin, I know you wanted an all-natural birth, but we NEED to get him out ASAP.  We're going to have to use forceps, will you agree to proceed?"
At that time I couldn't think.  All ll I knew was I wanted my baby out safe.  I said "Yes, do whatever you need to do.." and during the moment of helplessness, I said, "Is there something I can do to help get him out, I can push harder."
"No, do not push until I tell you to. And when I do, I need you to push as hard as you can."
She didn't need to tell me twice.
Within a minute there were more nurses and physicians on standby at the side of the room, watching my delivery.  The forceps looked HUGE and I felt A LOT of pressure and it was extremely uncomfortable. I couldn't really describe my emotions – there was no time for fear, nor was there time to think about the pain (although I can assure you even with epidural, it was painful.)  It almost felt like I was in the moment, focused on the one thing I need to do well – that without a doubt  I was 100% certain I would give it my all.  All I wanted to do, was to push as hard as I can and get my baby out safely.  Mark held onto my hand, and he was afraid (and probably feeling even more helpless than me), but all he had for me were words of encouragement, and I knew from his voice he was trying to be brave for me as well.
12.16PM: After applying forceps I pushed twice, and baby crowned – my doctor performed an episiotomy, and I gave it one more push and the head was delivered – the umbilical cord was wrapped around his neck.  The rest of my baby came out easily and was quickly whisked away to be checked.  Reading the doctor's report, my baby was a "vigorous live male baby weighing 2365g".
I heard him cry and I was delighted – I saw them check on my baby and all the time I was thinking "when will they bring him to me?".  Thankfully after the necessary checks, they brought him to me after 5 minutes, and I remembered looking at him, with tears streaming down my cheeks, thinking, "You. Are. Absolutely. Perfect."  Mark and I loved him from the moment we laid eyes on him.  It was the most magical moment in my life so far – I knew there was nothing else that mattered to me and all I wanted was to love, protect and grow this little guy.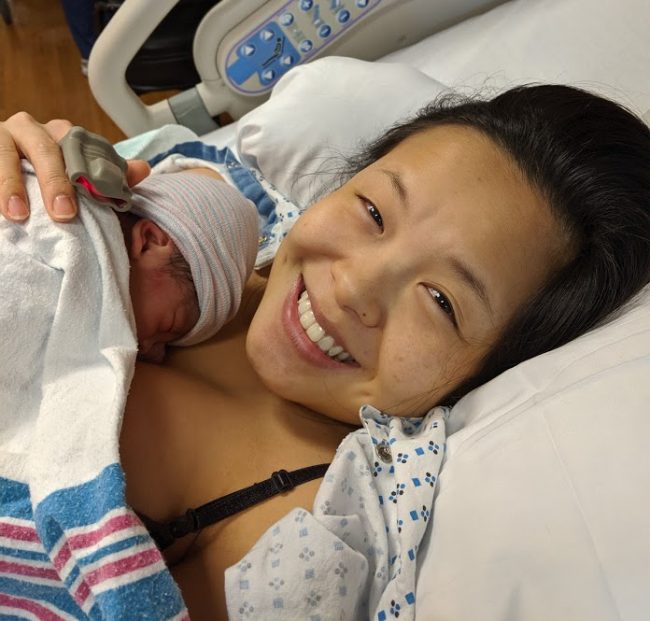 Ian Lam was born a little early, at 38 weeks 4 days, on 10 October 2019, 12.16pm.  He was considered SGA (small for gestational age) at 2.365kg, but otherwise, a healthy baby (APGAR scores were 8 and 9!)  For the rest of the day Mark and I enjoyed being with him alone (no guests given we were without family in NYC) – and we even discharged one day early!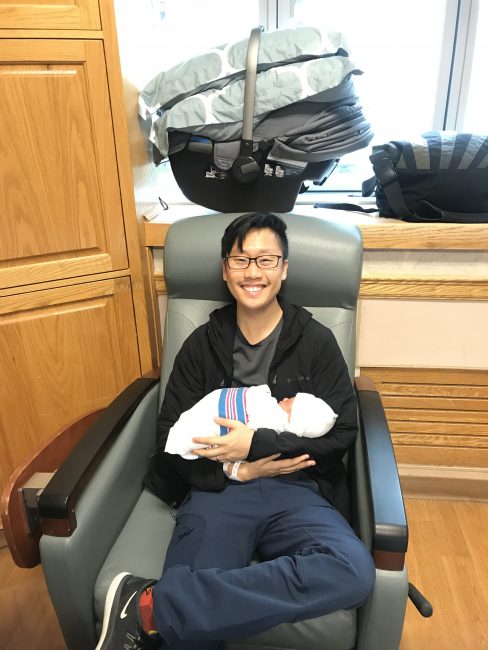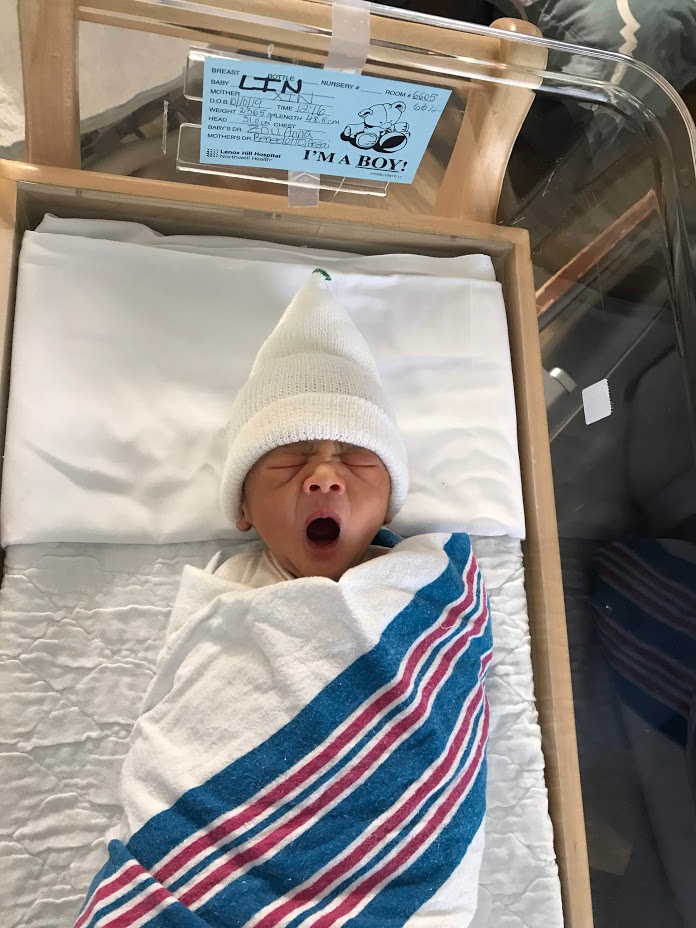 There is so much more I could describe about the whole experience but I wanted to leave it here.  Looking back, I'm so proud of us as a team.  We didn't have family in NYC so we held onto each other for support  (more-so me holding onto Mark, really.) My fondest memories will be how we held him for the first time, slept with him in our room during our first night, nursing him and changing his diaper for the first time.  Of course, when we got home there were many more challenges waiting for us as we dove nose-deep into baby-caring (newborn phase… oh God…), but nothing can take away from those first moments.
We're Mark and Xin no more.  We finally have a +1 in this crew 🙂
You May Also Like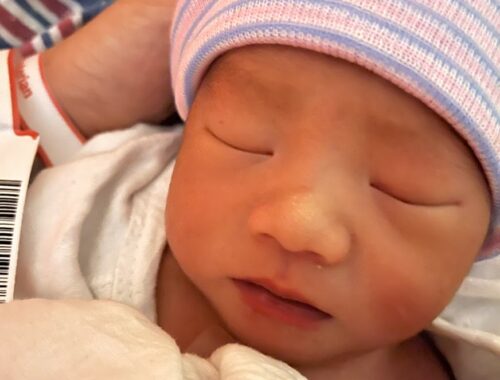 May 9, 2022