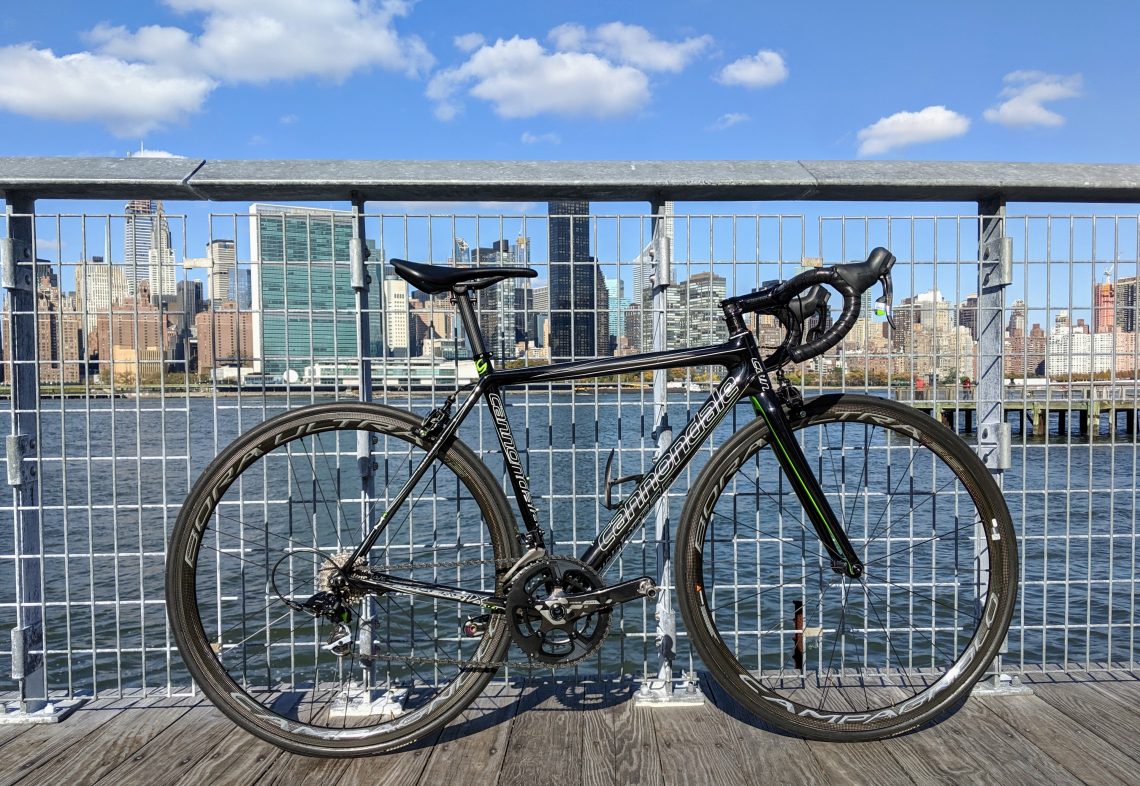 Back in the City!
November 3, 2019
So.. we're back in the city! And what better way to experience the city than on a bike… with new wheels?! Here's what El Niño looks like now (and then, with specs list).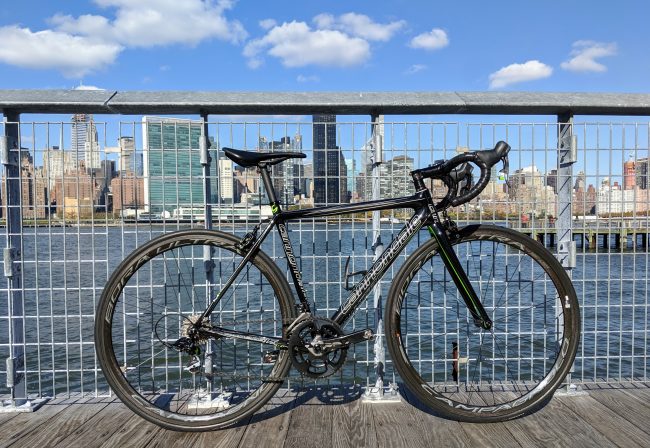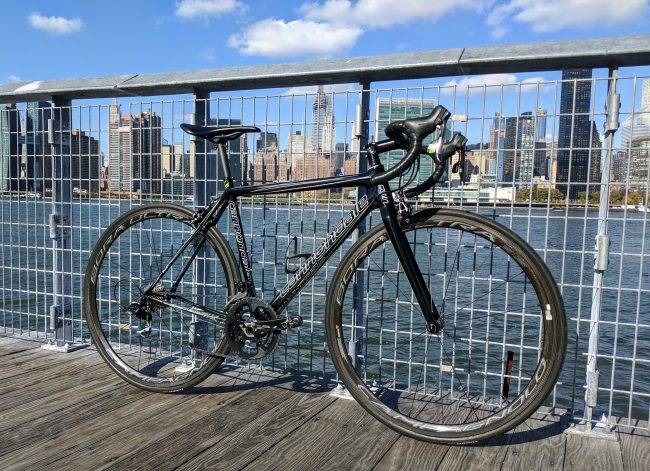 What's changed?
Wheels are Bora Ultra 35 (Reynolds RZRs have gone to the Madone)
Fork is the lighter 2016 SuperSix Evo version
Bottle cage is the Tune Wassertrager 2.0
Pedals are still Eggbeater 11, but dremeled to their natural titanium color
Bottle cage bolts & cable crimps are still Cannondale lime green
So what do you think? Yay or nay on the new looks?


You May Also Like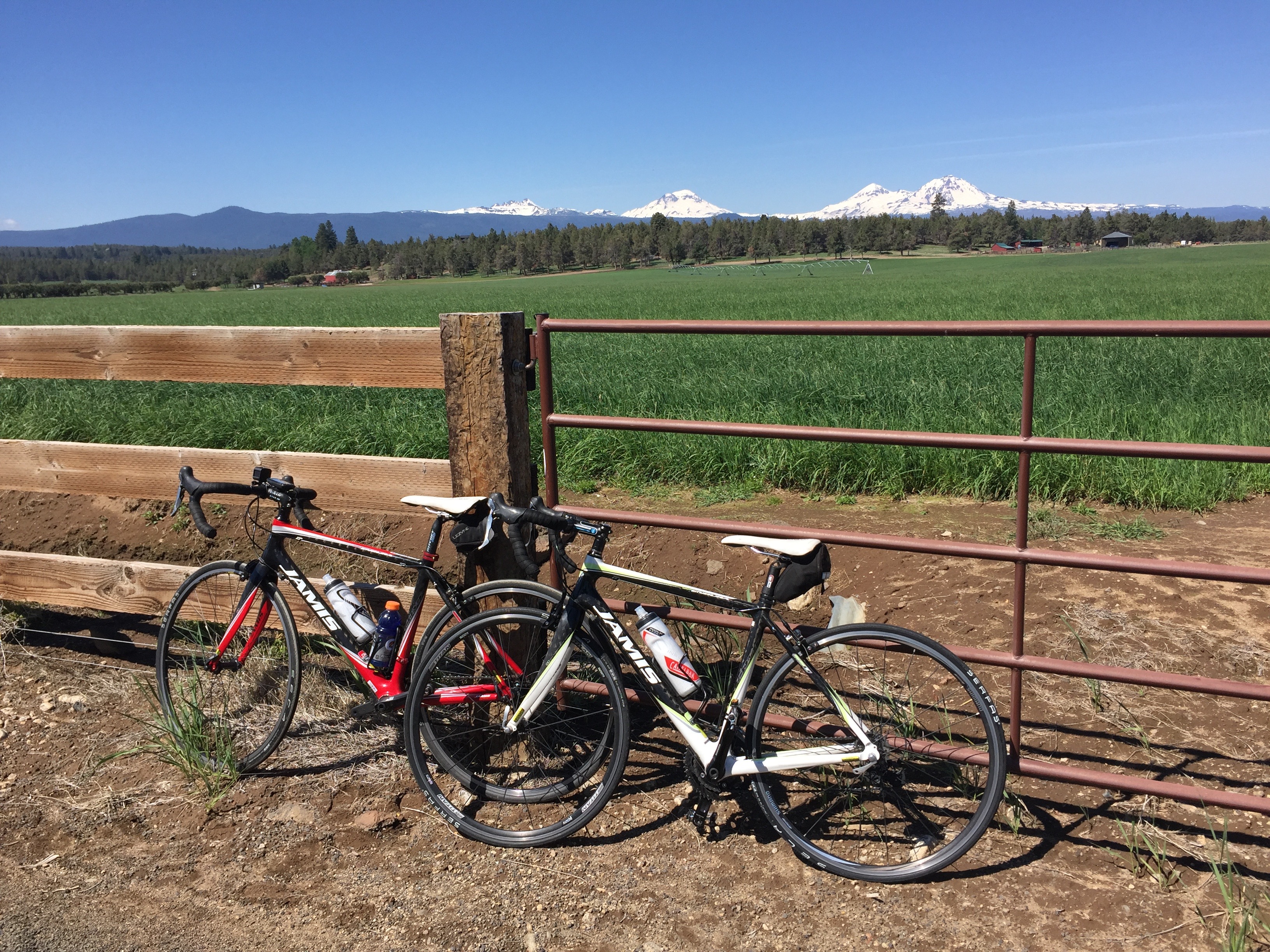 June 2, 2016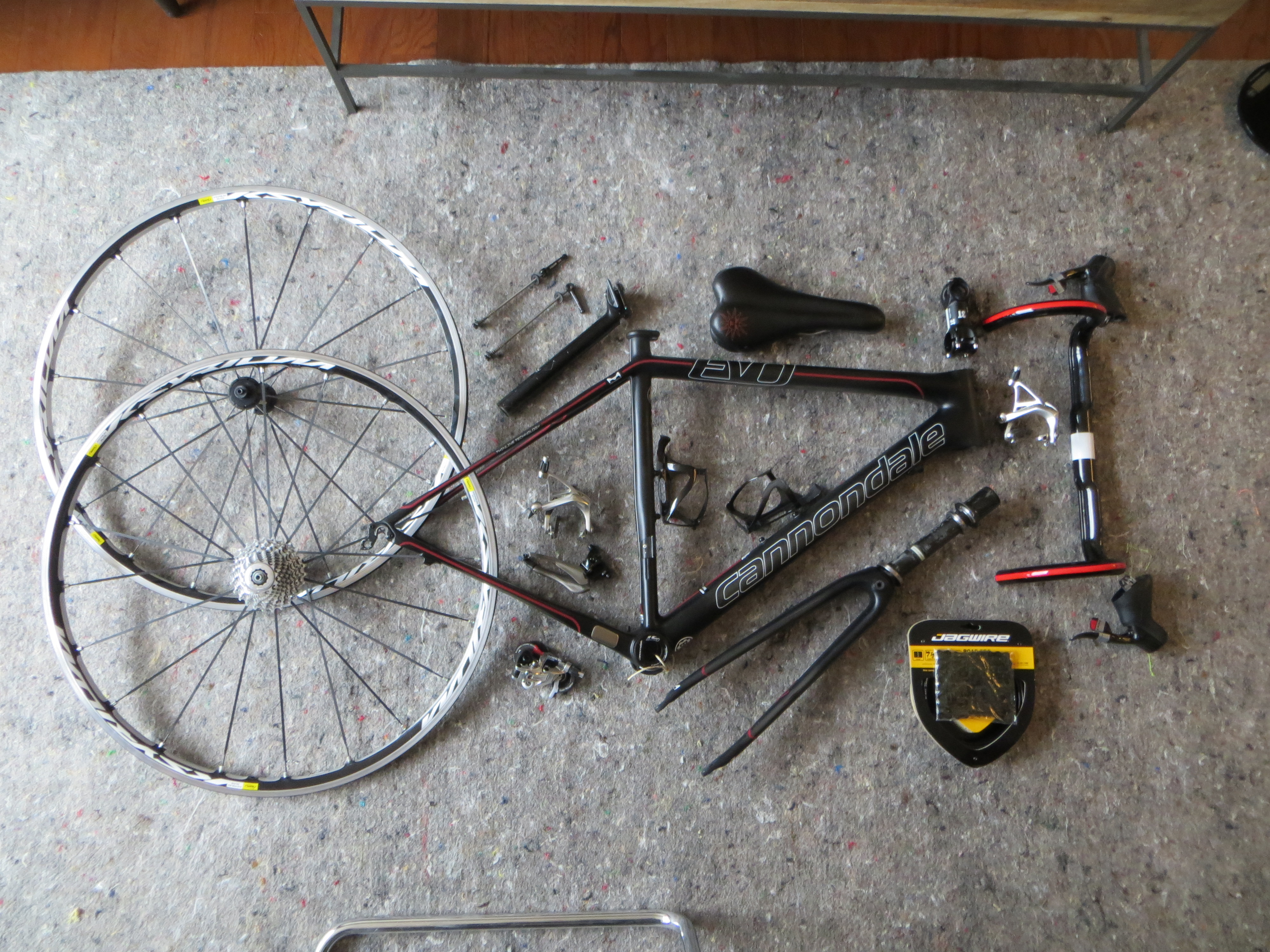 December 2, 2017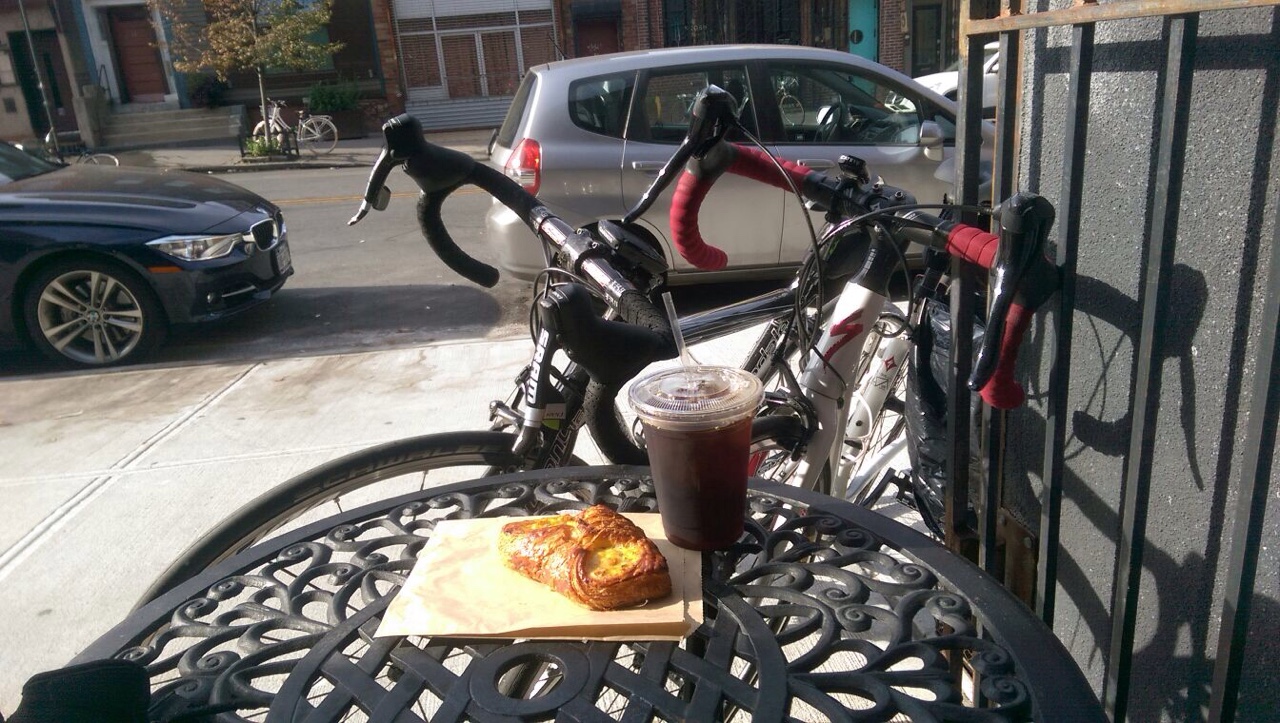 October 1, 2015