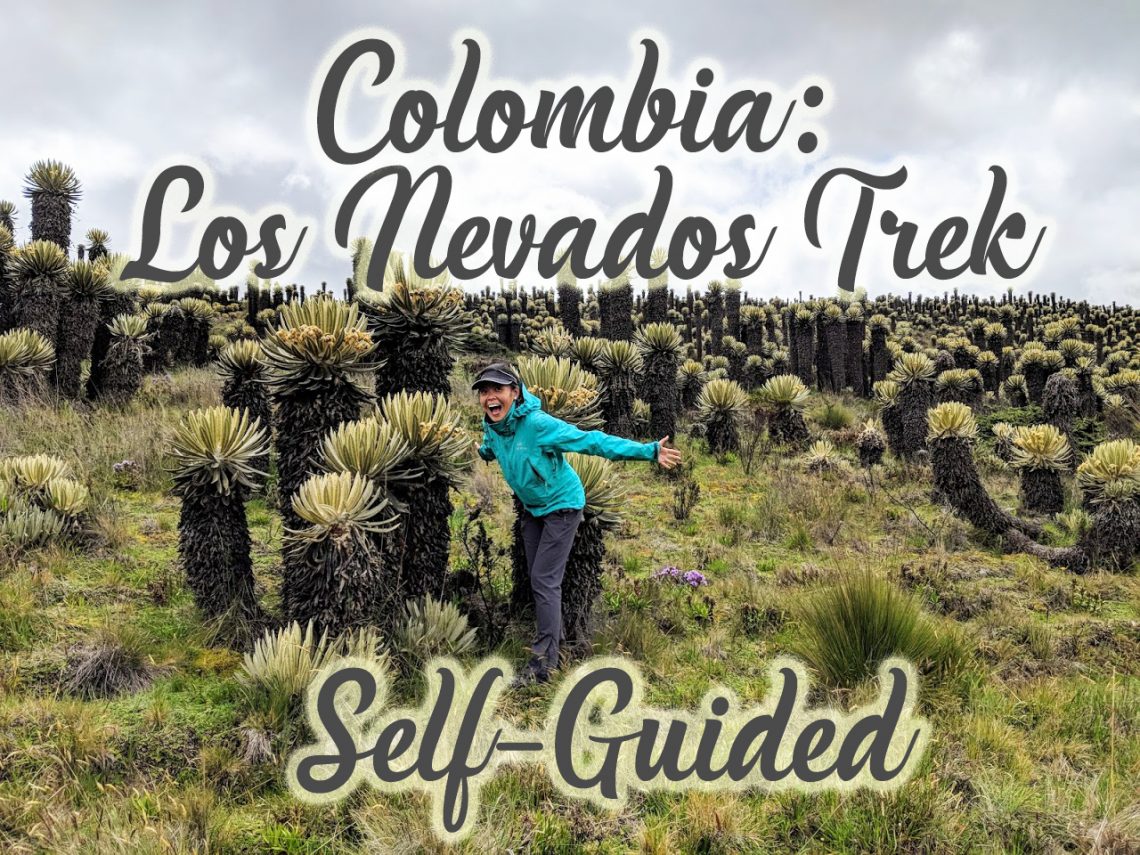 Colombia off the beaten path: Los Nevados Trek – Self-guided
May 12, 2019
When it comes to multi-day adventure hiking in Colombia, there are many to choose from, such as the famous Lost City trek and Sierra Nevada del Cocuy. However, these parks enforced hikers to only travel with a guide. As you guys may know, we love self-guided hikes due to the solitude, freedom, and challenge! The trek to Laguna Otun in Los Nevados was the perfect self-guided trek for us. Here's all you need to know to do it yourself!
What you'll see: You'll hike amongst the clouds, past luscious green forests, observing the change in climate as you ascend into the paramo ecosystem, with its very interesting flora and beautiful lakes. Frailejones, these giant flower-like trees, only grow in the paramo ecosystem above 3000 meters, and are unique to the Andes region. They are said to have existed for over 2.5 million years!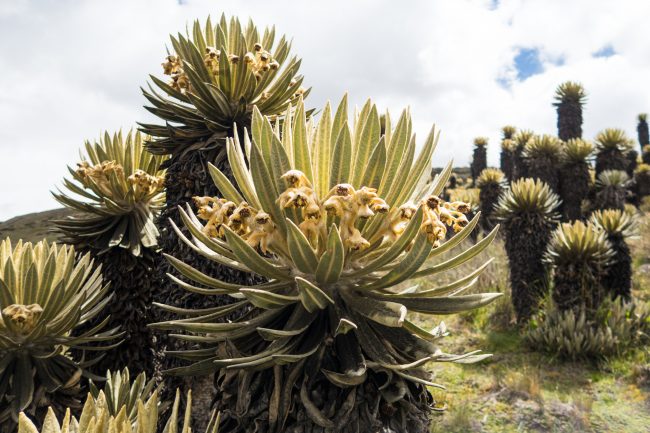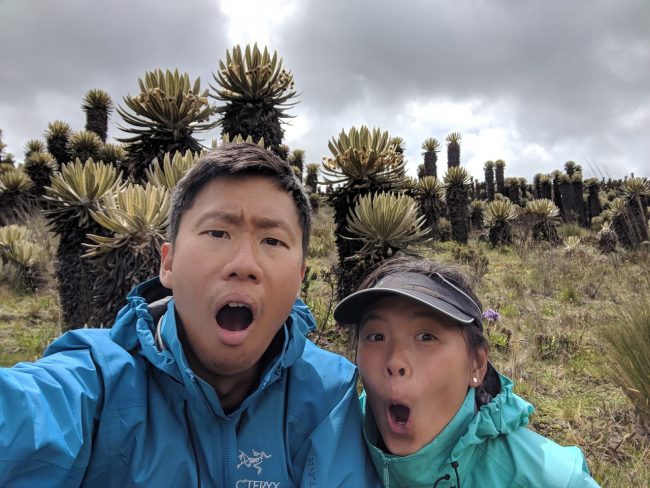 It's important to note that not all areas in Los Nevados are accessible sans guide, and for a good reason. One of the volcanoes, Nevado del Ruiz, is still currently active (depending on the activity level, the park can be closed), and other volcanoes are also restricted such that you can only hike or climb with a guide from an acclaimed agency, due to potentially harsh weather or climbing conditions. There are many different entrances into the national park from different cities (Manizales, Pereira, even Salento! – yes the Cocora valley is part of the national park!)
Fortunately, there are routes one can do without a guide, and they are still challenging in their own ways. Read on to see how we did ours!
In this post: Hiking route, map and details; Other versions of the hike; Logistics: getting there and common questions
Hiking Route, Map, and Details
We did an out-back hike with the highlight being Laguna del Otun, a large lake in the Los Nevados National Park at an altitude of 3,900 meters or ~12,800 feet. This hike is moderately difficult because of the altitude, but it'll also depend on how much gear you carry. We did this over 3 days and camped a night each at El Jordan and at Laguna del Otun.
Below you can find a map, details of each day, and links to our route on Wikiloc.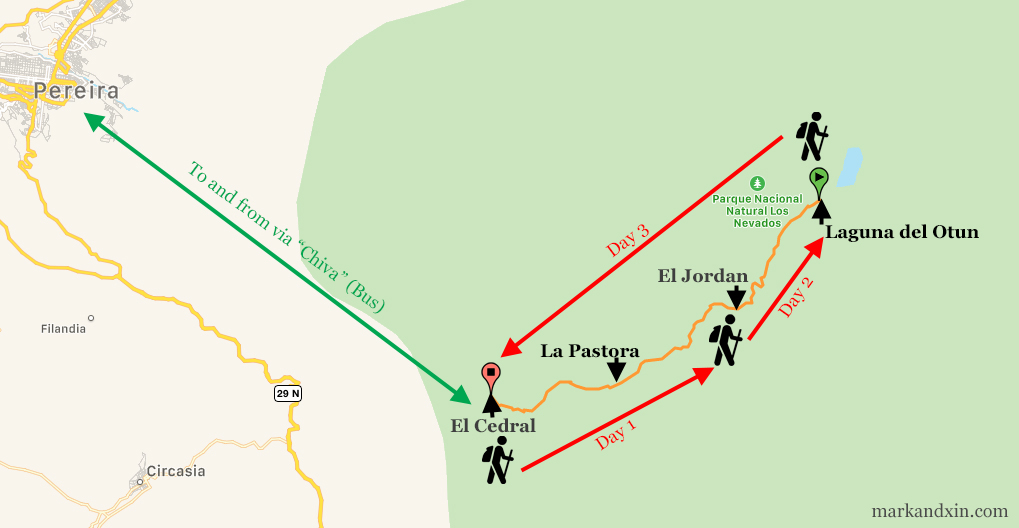 \

Wikiloc Links – Here are our recorded routes on Wikiloc. You can download them into a GPS on an app. As long as you pre-download the area map before your hike, you can follow the route during the hike so you won't get lost! Note that the end-point of Laguna del Otun is NOT an official campsite, but is a scenic spot beside the lake where we camped for the night.
Day 1 – El Cedral to El Jordan
Day 2 – El Jordan to Laguna del Otun
Day 3 – Laguna del Otun to El Cedral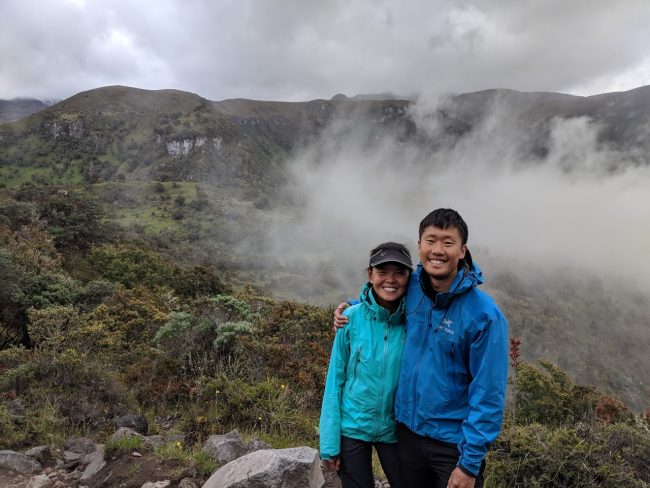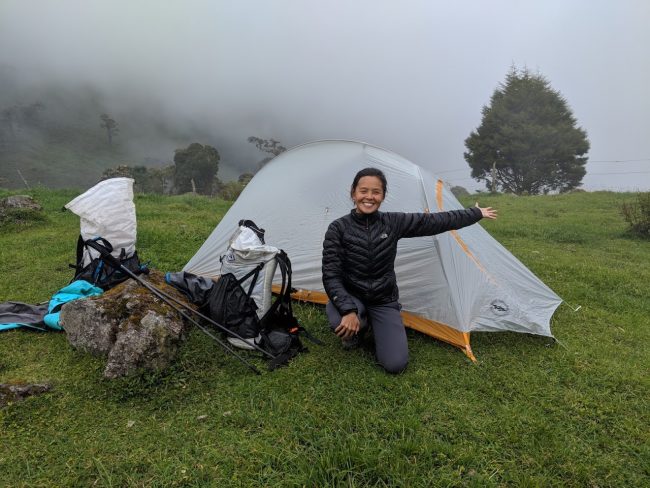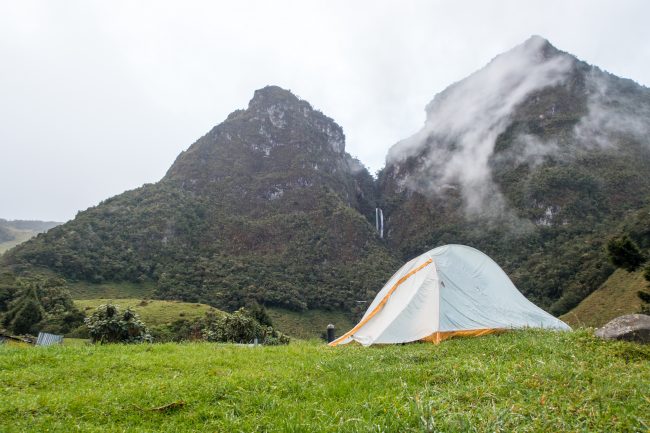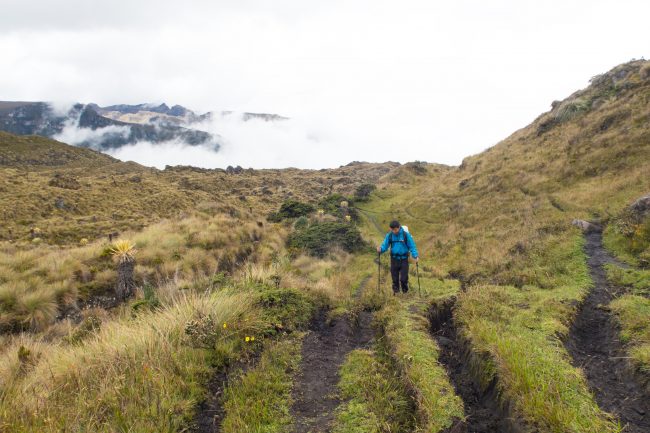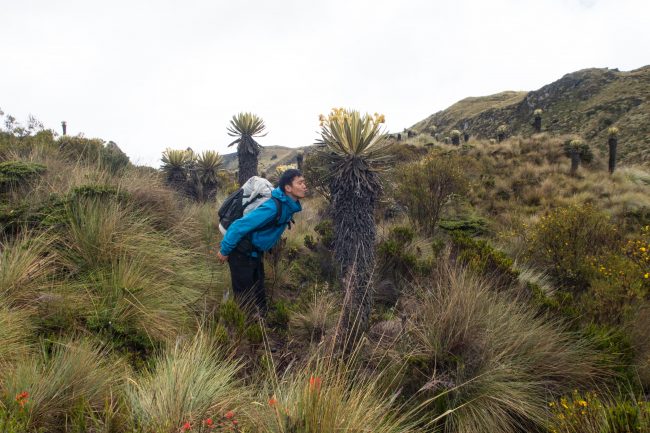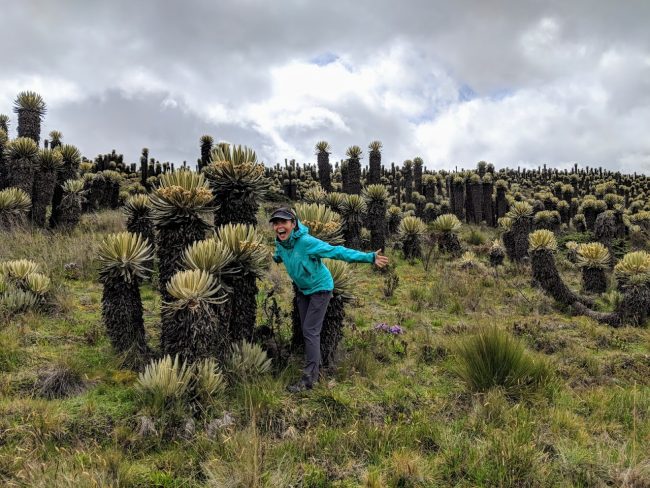 One can continue from Laguna del Otun towards Finca Africa, then Primavera and finally to Cocora Valley. The entire hike, including the first two days to Laguna del Otun, would be about 5 days. We didn't take this route as we've heard of the notoriously wet and muddy conditions (read: thigh deep in mud), plus we were bordering the wet season in June.
Because La Pastora offers comfortable lodging and food, some may choose to hike there and back (2.5h one-way) to Pereira over an easy 2D1N trek, or even just over a day. This is a great option if you are hiking with kids. The downside is that you won't get to experience the paramo ecosystem near Laguna del Otun.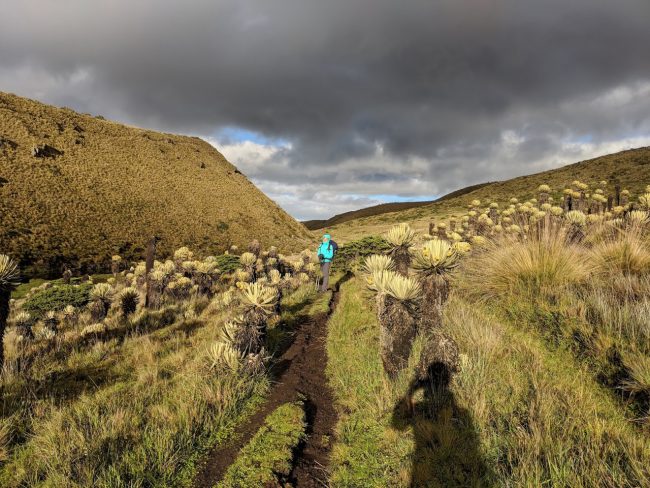 Logistics – Getting there and Common Questions
Getting to the start (El Cedral), and going back: Take a chiva (it looks like a colorful bus) that leaves from Plaza Victoria in front of the Victoria Centro Comercial / Shopping mall. Here's the link to the location of where we boarded the bus. We paid 5,300 COP per person one-way as of June 2018. We asked many folks about the timing of this bus and it's somewhat unclear. We boarded the bus at around 7-7.30am in the morning, and it takes ~1.5hours for the bus to get to El Cedral. We'd recommend asking the locals while you're there what time the first bus is, as this may change depending on the season (we had asked the fruit stall owners around Plaza Victoria.)
On the way back, take the same chiva leaving from El Cedral back to Pereira – we took the one that left at 4.30pm. We're not sure if there are any more leaving after that time – so please ask the driver on your way there to confirm!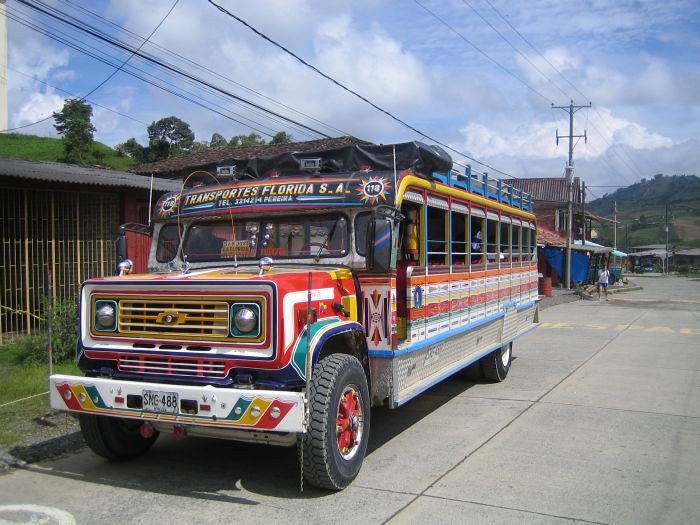 Do I need to acclimatize? The elevation of the city of Pereira is ~1,455m, and you'll be starting the hike at 2,297m, and the highest point of the trek is ~3,900m at Laguna del Otun. We didn't acclimatize but did take the hike easy as reflected from our hiking times. Keep in mind we were also carrying all our food and camping gear. As long as you pace yourselves, rest and hydrate, you shouldn't need to take any extra days to acclimatize during the trek. However, if you do experience any high-altitude symptoms, descend immediately!
Do I need a tent? It depends – if you are planning to spend the night at La Pastora and going back to Pereira, then no. We didn't see any beds in the Finca at El Jordan, and doubt there is any at the lodge at Laguna del Otun, so we'd suggest bringing a tent. We loved camping at the lake! Check out the time-lapse video below of where we camped!
Must-bring gear? Definitely raingear and waterproof hiking boots. You'll likely encounter some rain if you're hiking around late May – July, and even if not the paths may be muddy due to the wet season. Though we didn't encounter any treacherous conditions, there were definitely instances where our boots were sunk a few inches into wet and thick mud, so waterproof boots are DEFINITELY a good idea.
The weather does get chilly as the altitude increases, so bring a warm thermal layer would be a good idea, and sleeping pads and bags for sleeping in the tent at night.
Bring cash for the chiva ride (5,300COP per person, 10,600 COP per person both ways as of June 2018), and some cash to pay for your campsite and/or hot meals at either La Pastora or El Jordan.
How much food do I need to bring? We brought enough food for a 3D2N trek, but realistically if you plan on paying for a hot meal at El Jordan the first night you can pack 1 less dinner. We weren't planning on cooking any hot meals, to save weight on the cooking gear, so we brought bread, peanut butter, tuna, bars, trail mix and candy for the trek.
Water along the trek? There are limited water sources – but we did see a couple of streams on the way to El Jordan, and we had used water from Laguna del Otun as well. The fincas at La Pastora and El Jordan would have some water from the tap. Note that we cannot vouch for the cleanliness of the water – we did filter the water before drinking and they tasted fine. The water from Laguna del Otun was a little dirty – there are some areas at the edge of the lake with mud and scum, so we had to walk around a bit to find cleaner water to fill our bottles with.
Is the route crowded? We went on a weekday and it wasn't crowded at all. There were about 8 others that started the hike with us but we only saw 4 of them at El Jordan (we assumed the rest stopped at La Pastora). We did meet a few others at El Jordan who came from other treks. On day 2 while hiking to Laguna del Otun we were pretty much all alone. On day 3, hiking back to the start, we did pass more people hiking towards El Jordan and La Pastora from El Cedral. It was a Saturday, so we assume on weekend trips you will see more people.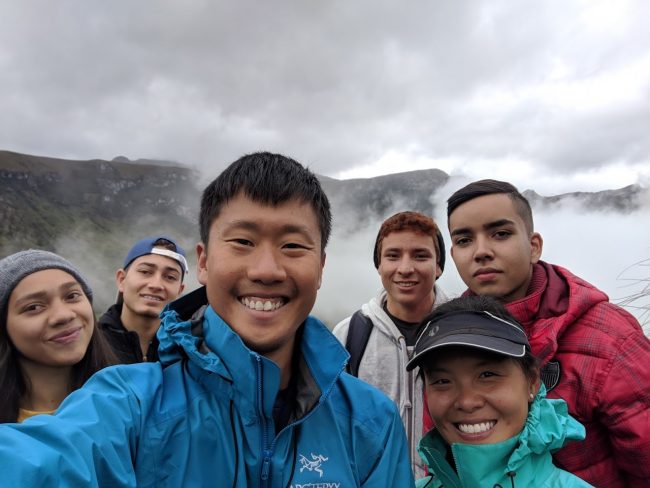 TREAT THE FRAILEJONES WITH CARE! Last but very important note before we close off this blog post – these plants are VERY fragile and are currently endangered, so please tread with care when trekking amongst them. Please try not to step on or kick them while walking, and most certainly do NOT try and tear off or break off their leaves! Although they can withstand harsh weather conditions, once knocked over they will most certainly shrivel up and die. And frailejones grow painfully slowly (we heard the ones that were 2 meters tall took over a hundred years to grow!). Do your part in protecting them!
ENJOY THE TREK!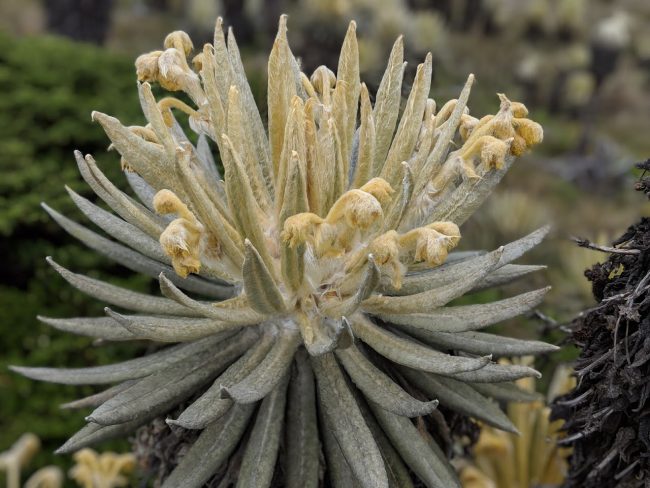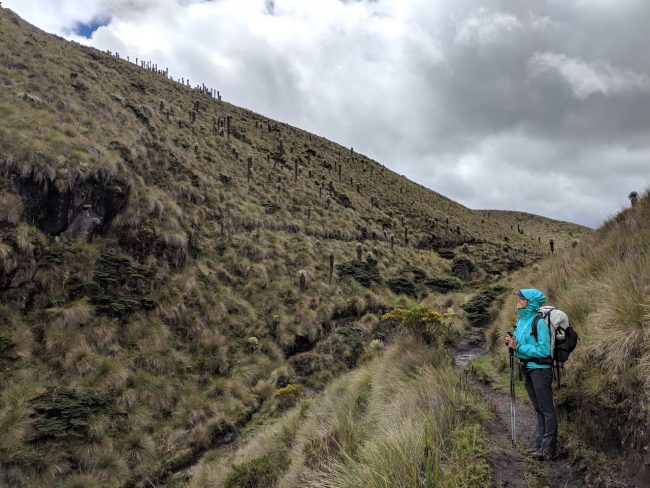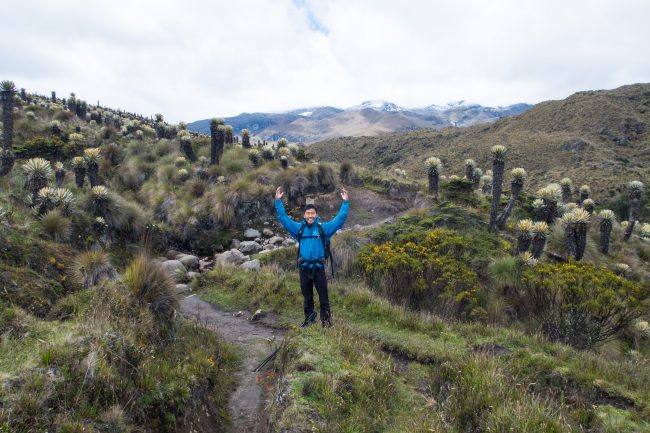 Leave any questions or comments for us below!
You May Also Like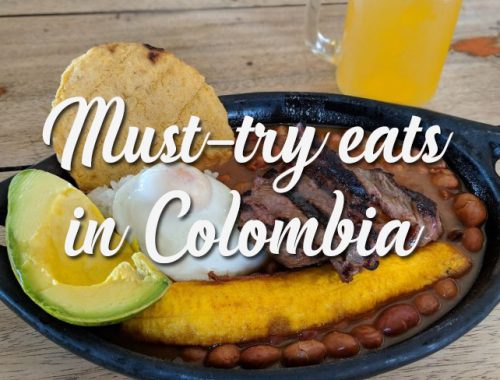 May 13, 2019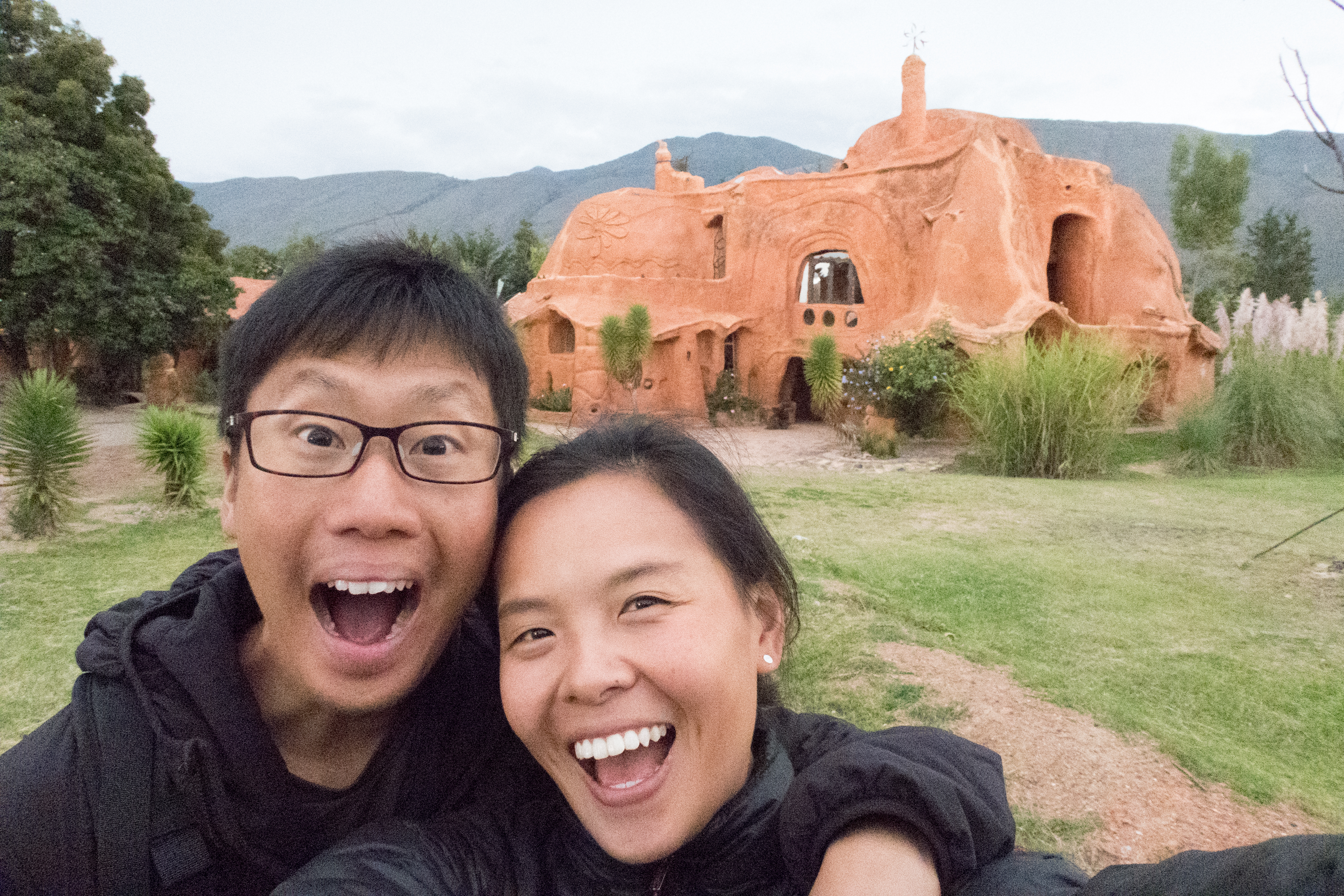 June 11, 2018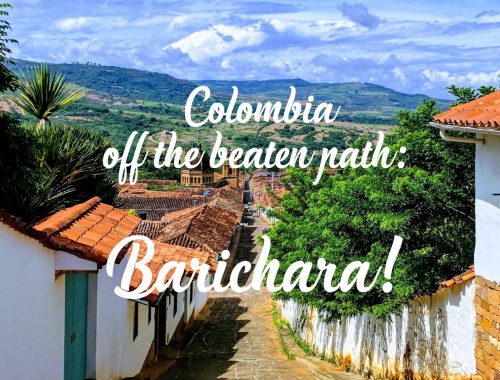 March 14, 2019