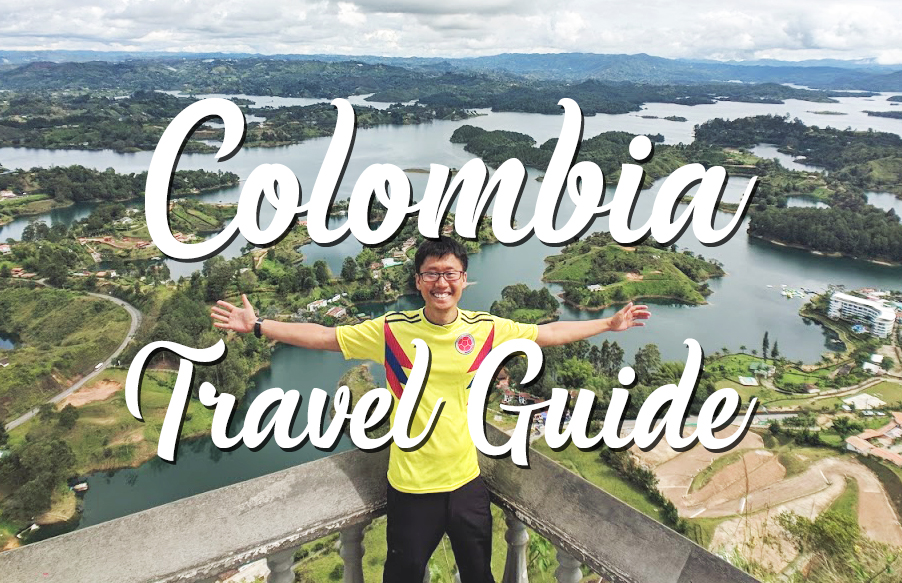 Colombia Travel: An Overview
January 19, 2019
When we left Colombia, we were not the same as when we arrived.
At the beginning we were two backpackers avoiding the gazes and curious looks of locals, pretending that we knew our way around, and hoping that no one approached us. We had done our research, been to two South American countries and three Spanish-speaking countries. We'll be okay, right? That's what we told ourselves over and over, as we repeated the basic Spanish phrases we memorized from our phones.
"Donde es el baño?"
"Cuanto tiempo al pueblo?"
"Ayúdanos!"

Let's hope we don't have to use that last one.. Then we had the most amazing 6 weeks, and it seemed like no other country could compare. A country that offered so much variety it felt like many countries in one, yet the people were consistently so welcoming and outgoing. We were their pals, visiting friends, not walking wallets from a foreign country. I remember one instance in particular – we were watching the 2018 World Cup match between Colombia and Japan at a local bar. Within 2 minutes and 56 seconds, Colombia was shown a red card, and the atmosphere became tense. Japan won. We became nervous – we were the only Asians in that bar. Sure enough, people started walking up… and congratulated us, even patted us on the back. Ha, we were rooting for Colombia the whole time! (which we tried our best to explain) The next day, Mark went to buy a Colombia jersey.
There seems to be a lot of interest in visiting Colombia, but people are nervous (thanks Netflix), and we were too. But Colombia is not to be avoided or misunderstood – it'll be a trip of a lifetime you'll never forget. Visit Colombia now before hordes of tourists come rushing in. We're convinced it's only a matter of time. Here we'll offer some advice on how to do it right.
In this post: Safety, Highlights By Location (how many days?), Logistical Stuff, Our Itinerary, Learning Spanish, Top Tips
Let's address the elephant in the room. I've pulled up the map mentioned in the previous post where we had indicated areas (red skulls) to avoid by referencing the travel advisory sites (Canada, UK, US). Initially, things didn't look very promising – there weren't many areas that we COULD go to. And later things became confusing, at exactly what point between the "safe" areas and "unsafe" areas could we be in? Also, is Bogota really "safe" if we just saw on Reddit a vivid account of a tourist getting robbed by a taxi driver?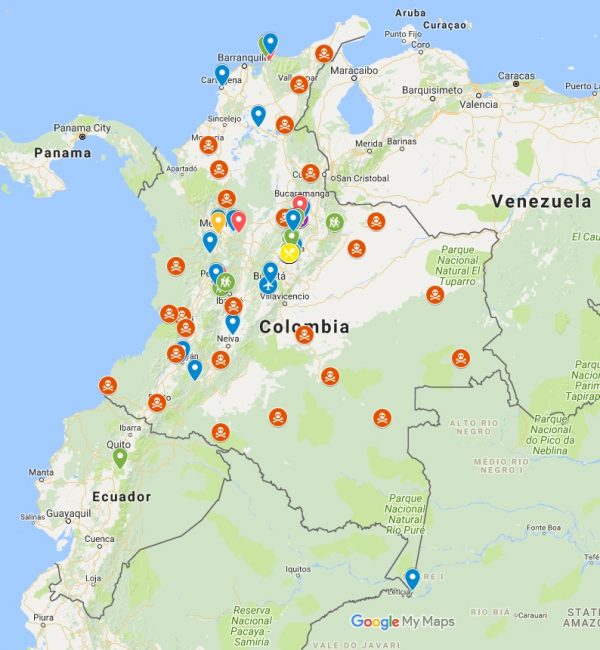 We see-sawed back and forth about our decision to go. We scoured pages of Reddit and TripAdvisor posts, most recent travelers indicated that main tourist areas are safe to visit, but some travel common sense, vigilance and knowing basic Spanish would go a long way. Sounds ok to us – except how are we to communicate with Google Translate if it isn't prudent to be parading our phones about?
Okay, let's learn Spanish. We figured we'll plop ourselves in a safe town, pick up some basic Spanish before venturing further. The first few days will be slow, but after we make some progress we'll enjoy the country so much more. If you already speak Spanish, you're light years ahead of us. By the way, lucky for us, Colombia is one of the BEST countries to learn Spanish (clear accent and affordable lessons)!
We also established these basic rules for ourselves:
Never walk outside when dark (we broke this rule once)
Do not walk alone, even in daylight
Never to display our phones/cameras in plain sight
Avoid taking taxis unless verified safe by locals we trust
Only take the amount of money we need that day (and safely keep the rest in our room, a how-to post to come)
Highlights by Locations, how many days? 
Pueblos = towns. And Colombia has a ton of charming ones. When one thinks of Colombia, cities such as Bogota, Medellín, and Cali come to mind. But there are many amazing towns that are not to be missed! We've included a summary of the towns/cities we've been to, and the minimum number of days we think one would need to visit. For more details, like specific buses to take and places to eat, check out our individual blog posts on each location!
(Colombia has 32 departments, like regions, and one capital district. You'll see the names of the departments a lot, so we're including them here as well)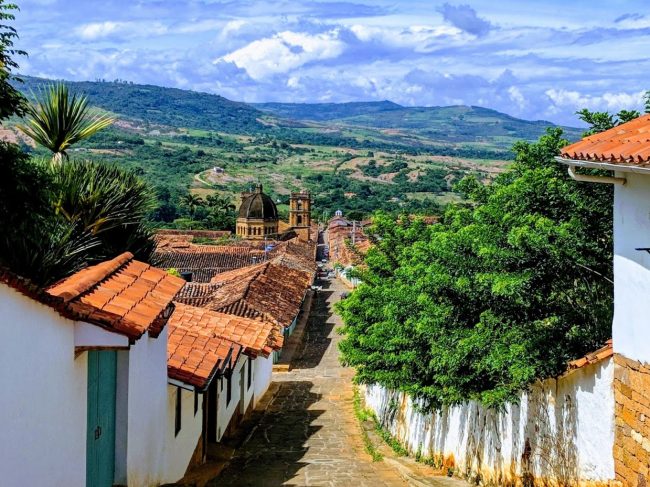 Villa de Leyva (Boyacá department) min. 3-4 days – Charming colonial town vibe, artisanal goods, vineyards, very safe (blog post here)
Guadalupe (Santander department) min. 1 day – Lesser known/off-the-beaten-path, tiny town, plunge pools, a great alternative to visiting the more touristy Caño Cristales i.e. rainbow river (blog post coming soon!)
Barichara (Santander department) min. 3 days – Rivals Villa de Leyva for the title of the most charming town (we preferred Villa), artisanal goods (blog post coming soon!)
Medellín (Antioquia department) min. 4-5 days – Large vibrant city, amazing public transportation system (blog post coming soon!)
Guatapé (Antioquia department) min. 1 day – Tiny town with colorful facades, most known for the large rock "La Piedra del Peñol", a short trip from Medellín (blog post coming soon!)
Salento (Quindio department) min. 3 days – Coffee town, most known for its tall and skinny wax palm trees in Cocora Valley, a little touristy (blog post coming soon!)
Los Nevados National Park (multiple departments) min. 4 days for a multi-day hike – Colombian Andes, volcanoes, lakes, frailejones (rare, fragile flowers in the sub-paramo ecosystem) (blog post coming soon!)
Bogota (Capital district) – we actually didn't like the vibes in Bogota and tried to minimize our time spent there
Honorable mentions: We've heard many good things about Cartagena, Santa Marta, and Tayrona National Park as well, though we love the mountains and prioritized our time spent there!
Note: The minimum number of days does not include traveling time between locations. Usually, people travel around by bus, and trips can potentially take up the full day.  If you are planning to learn Spanish, those days should be added to these minimums.
https://www.instagram.com/p/BjvbG58nSUz/
Meeting locals: It will undoubtedly be a much more enjoyable trip if you speak to the locals. Colombia is a country where you'll get most of your information from word-of-mouth, rather than online. Also, Colombians are EXTREMELY friendly and welcoming. They are generally curious and will love to learn more about you, your country, and how you came to know about their town/city. It's a GREAT way to practice Spanish. Even if you speak broken Spanish, they'll still want to talk, and will keep trying to talk to you (in Spanish)!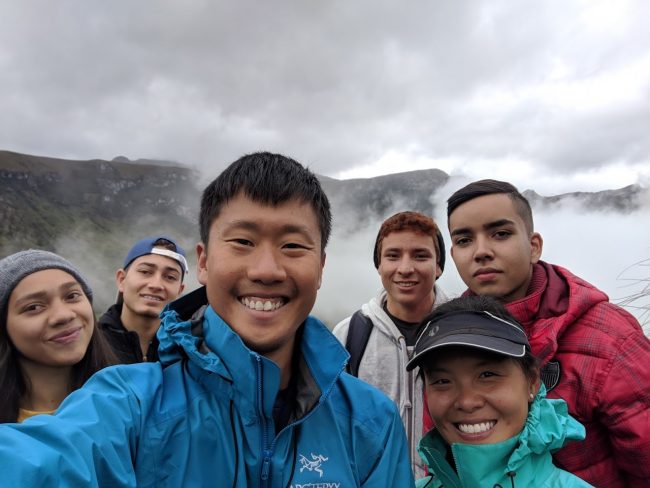 Getting around: Traveling between towns and cities is usually done via buses – and be prepared to have to make multiple transfers to get to your destination. Be patient – although the roads are developed, they are WINDING and often road work on a major highway will slow things down A LOT. Bus timings may change depending on the season, so your best bet is to ask someone at the bus terminal or your hostel/Airbnb host.
Most towns are small enough where you can get around by walking. Medellin also has an awesome public transport system to get to most places of interest.
We do not really recommend taking taxis because there's a higher risk of theft – but we did use the taxi service in Bogota and Uber in Medellin. As of when we were there (June 2018), Uber was safe to use but is technically illegal, so make sure someone sits in front with the driver, and avoid taking it to airports (your driver may not want to drop you off directly in front of the airport as well, at risk of getting nabbed by the police).
Check out our individual posts for more on transportation details and costs in each town/city.
Cash or Credit: We were able to use credit cards in restaurants, supermarkets and established cafes. But we recommend carrying cash in general. Mom-and-pop stores usually only accept cash, and your Spanish teacher probably only takes cash as well. We usually only carry around what we need for the day, and withdraw from the ATM incremental amounts whenever we need to. Usually ATMs are found around the main plaza square (or Plaza Mayor) in each town. We didn't have any issues finding an ATM whenever we needed one
Prepaid phone card: We purchased a prepaid SIM card with Claro and highly recommend them. They have the largest network in the country and we had reliable LTE coverage most of the time. Be sure to find an official Claro store (and not just any store with the "Claro" sign on a cardboard!)
Hygiene: It's generally recommended you drink bottled water, though we did feel comfortable enough to drink tap water in Medellin. We brought a water purifier (i.e. filters both bacteria & viruses) everywhere we went. Use your own judgment on the hygiene of street food, and wash your fruit before eating them. We didn't run into any health issues from hygiene when we were there
Accommodations: While there are many hotel/hostel options, we found the best deals on Airbnb! We had a great experience with Airbnb hosts and highly recommend you doing a search before looking for a hotel/hostel.
(If for some reason you're not yet signed up on Airbnb, use our link to get $40 off your trip! It helps us out as well!)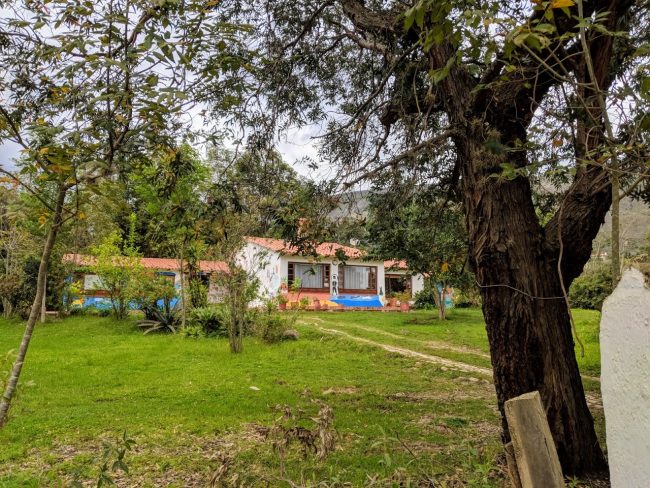 Our itinerary + hours of Spanish lessons
Day 1 – Day 14 (14 days):  Villa de Leyva  (Blog post here)
From Bogota airport, took 1 bus to Villa de Leyva
Lodging: Airbnb

40 hours of Spanish lessons
Day 15 – Day 16 (2 days):  Guadalupe (blog post coming soon!)
Took 2 buses and a jeep to Guadalupe
Lodging: Hostal (Donde Jose)
Day 16 – Day 22 (7 days):  Barichara (blog post coming soon!)
Day 23 – Day 32 (10 days):  Medellín (blog post coming soon!)
Took 2 buses to Medellín 
Lodging: Airbnb

25 hours of Spanish lessons
Day 33 – Day 32 (2 days):  Guatapé (blog post coming soon!)
Took 1 bus to Guatapé
Lodging: Airbnb
Day 32 – Day 35 (4 days):  Los Nevados National Park (blog post coming soon!)
Took 1 bus to the city of Pereira, left our luggage in an Airbnb  and took another bus to Los Nevados National Park
Lodging: Airbnb in Pereira, camping in Los Nevados
Day 36 – Day 40 (5 days): Salento (blog post coming soon!)
Day 41: Bye bye Colombia 😢
Took 1 bus to Pereira
Took flight to Bogota, and left from Bogota airport to our next destination
As we've already mentioned, we had heard about Colombia's easy-to-understand accent and it being a great place to start your Spanish-speaking journey. We had 80.5 hours of lessons in Colombia in different locations, and highly recommend front-loading your classes when you arrive. By doing so you can take your time getting used to a new country and be better equipped to maximize the rest of your time in Colombia!
We did private lessons (two of us with 1 teacher), which in our opinion, enabled us to learn much faster than in a group setting.
How long before I can speak Spanish? Obviously, this will depend on how much you already know. As a point of reference, both of us knew zero Spanish when we arrived and were at the conversational level (order food/drinks, ask for directions) after about 40 hours of lessons. At that point you should have learned most greetings, commonly used verbs and nouns, present tense, and have a general idea of how the language works (especially if you are new to the grammar in languages originating from Latin, which we were).
https://www.instagram.com/p/BkG79HWn0VJ/
Other important tips:
Do your research on your teachers: You obviously want your time and money to be well spent.  We found ours online and would highly recommend them. Leave a comment if you would like us to share our teacher's contact information in a particular location
Don't commit for too long: If you're not sure whether a teacher is good, try out a few lessons before signing up for more
Reach out to your teachers in advance: You'll be more productive planning out your schedule before you arrive
Be open to having lessons anywhere: It depends on the teacher, but we did ours in a variety of settings – in cafes, at our hostels, the library, even at a vineyard!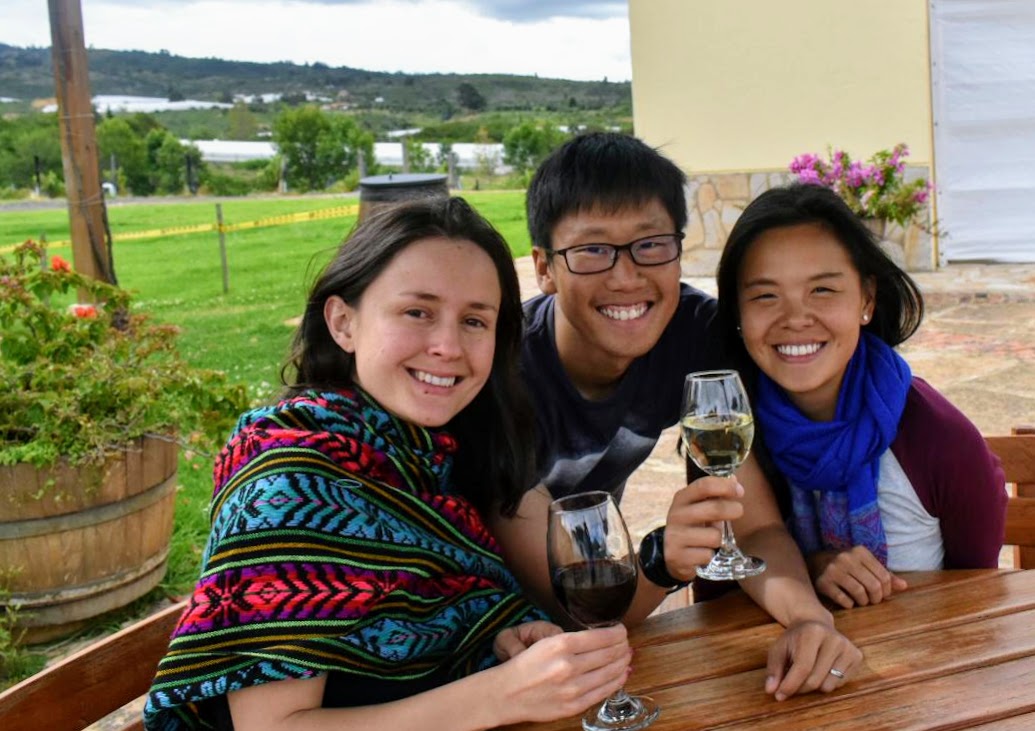 1. Scope places out in Google Maps first: We used it quite often to find locations of places of interest, bus terminals, food etc
2. People use Whatsapp and Facebook A LOT: If you need to get in touch with a business, find their WhatsApp number! It's likely that you'll receive a response on WhatsApp before getting your phone call answered. Search up Facebook for a name of a restaurant/cafe you're interested in, and it's likely you'll see their number published there
3. Speak to the locals as much as possible: They know the ins and outs or likely know someone who do! They are your best resource
4. Watch a soccer match in a Colombian bar: Colombians love soccer, and they love their teams. You'll have an unforgettable time, even if you don't really like soccer that much
5. Try all their fruits: The best food you can get in Colombia is their fruit. They have a wide selection of tropical fruits, many of which you've probably never heard or seen. Granadilla, lulo, mamancillo, uchuva, zapote… the list goes on. Try them all, fresh, or juiced!
6. Order a Tinto: That's Colombian slang for coffee, not red wine! In a cafe, ask for a tinto – you'll be rewarded with a smooth cuppa joe. Colombians like their coffee "soft" tasting (or "suave"), so you won't get a cup of dark bitter roast
7. Order the "menu del dia": The Menu of the Day, offered during lunch at most eateries, is the best deal you can find. You'll pay a couple of bucks for a drink, soup, a main dish (with the protein selection of the day, rice, plantains), and if you are lucky, dessert as well!
8. Don't get drunk at a party: Colombians love to party, but that doesn't mean you should leave one drunk. We met tourists that were robbed while drunk – so stay sober and take care of your group while having fun
9. Mosquitoes are vicious: The bites will itch you CRAZY. Even at higher altitudes, we were bitten by the most ferocious mosquitoes. Come prepared for a fight and pray that your accommodation has a mosquito net
10. Useful slang used in Colombia: Many words/phrases used in Colombia are not used elsewhere in South America. But we had loads of fun learning them! Here are some useful ones to know:
"Chevere!" means "Cool!" Use this one.. a lot
"Me regala(s)" often used when ordering food. E.g., "Me regala una sopa." Although it literally translates to "Gift me", it doesn't mean you aren't paying for your item. Using it makes you seem more respectful/local and hence more approachable! Also don't try using this one outside of Colombia…
"Rumba" means Party!
"Listo" literally translates to "ready", but Colombians also use it to say "Okay"
"A la orden" or "Con gusto"- you may hear this at restaurants/eateries. It means "You're welcome"
 "Qué pena" means "I'm sorry". It's usually used when someone is embarrassed and apologizing for something
"Vale la pena" means "Worth it" or "worth the pain"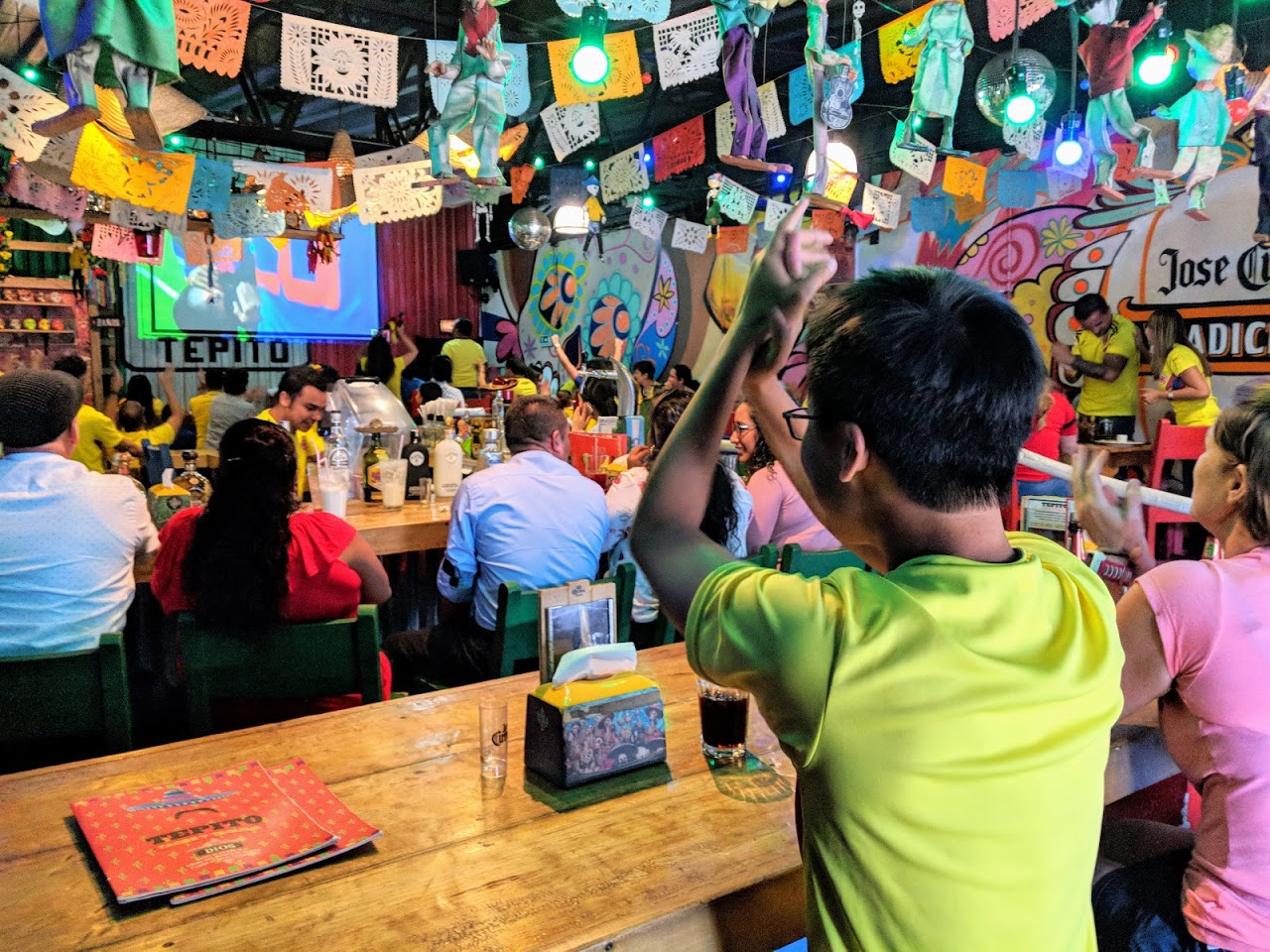 Have more questions? Leave us a comment below!
You May Also Like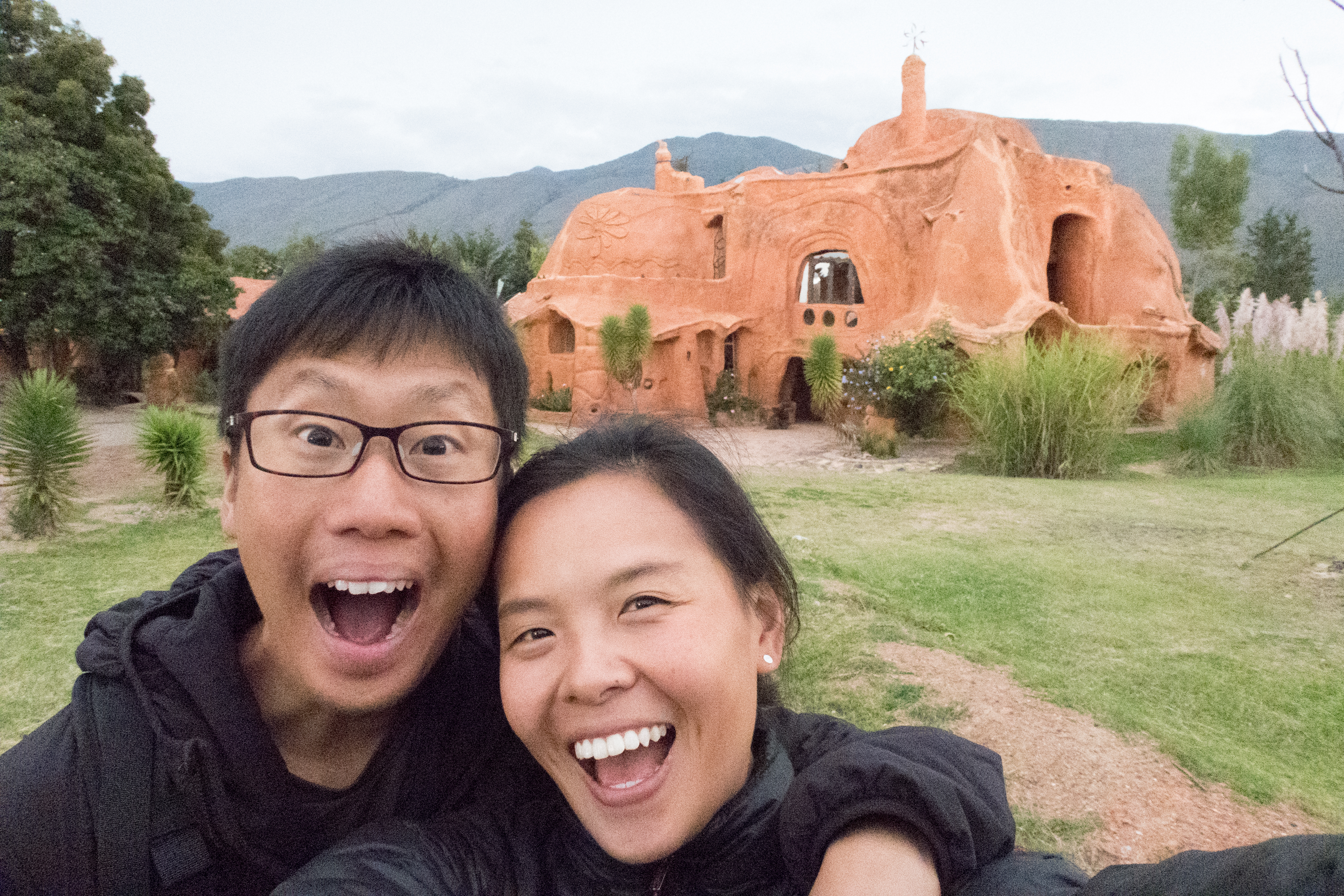 June 11, 2018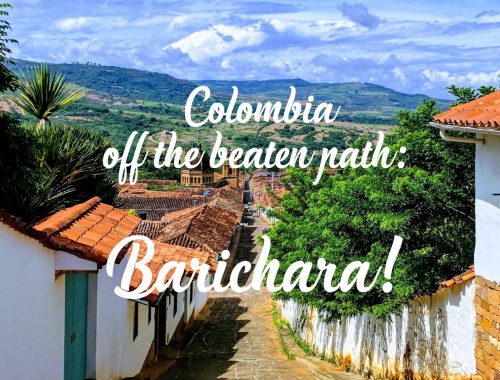 March 14, 2019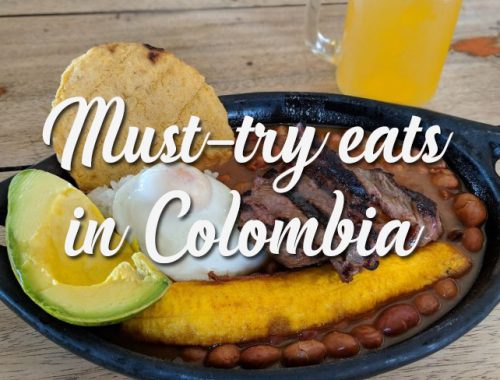 May 13, 2019