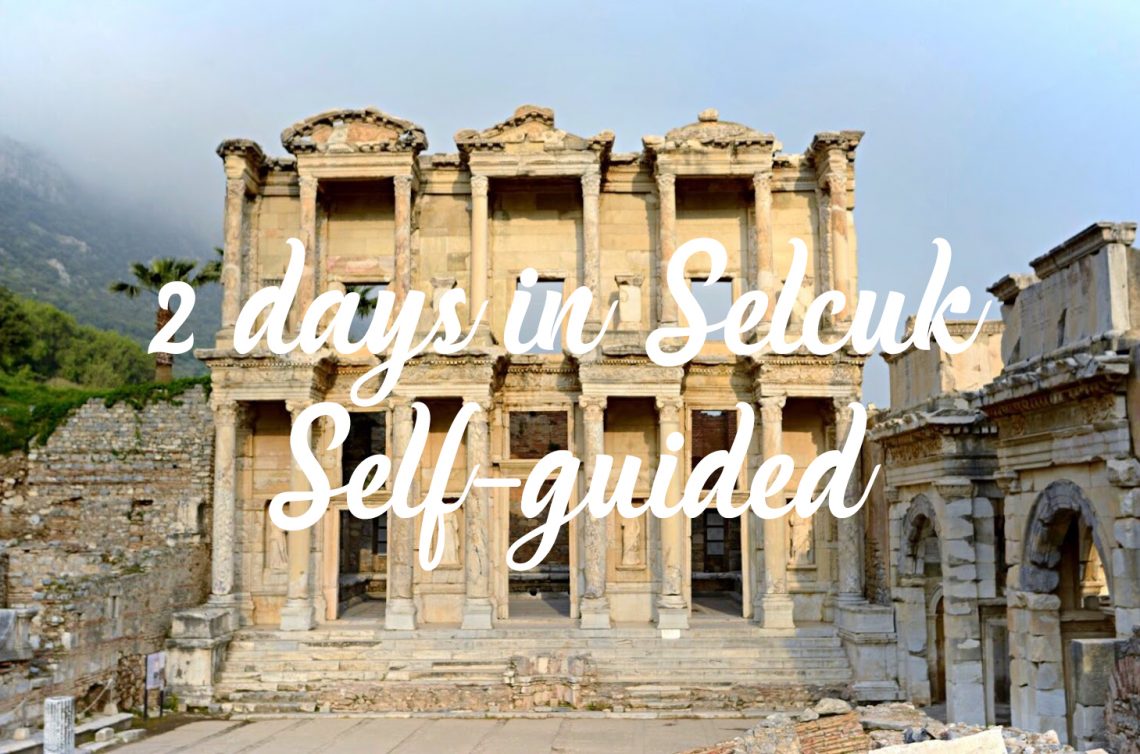 2 days in Selcuk – Self-guided
September 18, 2018
There's no denying it – Selcuk was probably our favorite visit during our 8 days in Turkey. Here's why:
It is a laid-back town that doesn't feel touristy
It houses Ephesus (Efes), the second largest city in the Ancient Roman empire
You get to experience a beautiful Roman city that has only a small fraction of the number of tourists in Rome, Italy (and probably at a fraction of the cost!)
A short bus ride to the gorgeous village of Sirince, filled with beautiful views, wine and artisanal products
Plus half a point for having one of the seven wonders of the ancient world (well, because, it's now barely still standing)
And you can see it all in just two days, without paying for a guided-tour!
2-day Self-guided Tour of Selcuk + Map
Before we start, see below the map of all the places we'll highlight in our itinerary.
Day 1 – Ephesus Archaeological Museum, Sirince
We arrived in Selcuk via train from Denizli (we were visiting Pamukkale the day before). It was about a 3.5h ride, and we arrived around 11.50am.  The train station is located in the middle of town, and we were able to walk to our lodging to put our bags down.
Since we wanted to visit the city of Ephesus early when it opens to avoid crowds, we saved it for day 2. Instead, we visited the Ephesus Archaeological museum and the village of Sirince for the rest of the day.
Ephesus Archaeological museum (~1h): The history of Ephesus is loooonnnnng, over many centuries, multiple rulers and empires. We found it interesting and very useful to understand a bit of background before visiting the city of Ephesus
Sirince Village (~2h to as long as you'd like!): A quaint village located just ~20 mins dolmus ride away from Selcuk. We spent a lot time in the village, drinking traditional Turkish coffee, admiring the beautiful white-walled town and even ventured out a bit to enjoy its surroundings. There are tons of shops selling artisanal food and craft products, so it's a great place to get some shopping (and bargaining) in!

Getting there: Grab a dolmus (minibus) from Selcuk Otogar (Bus station), which departs every 20-30 minutes, 3.5TL as of April 2018. Make sure to check with the driver what time the last dolmus is. The bus will leave from Sirince at the same spot you were dropped off
Note: It could get crowded on weekends. It's a popular spot for both international and local tourists
Recommendations: Findik Cafe for traditional Turkish coffee (with Turkish delights, yum!), Sirince Yorem Restaurant for a delicious traditional home-cooked Turkish meal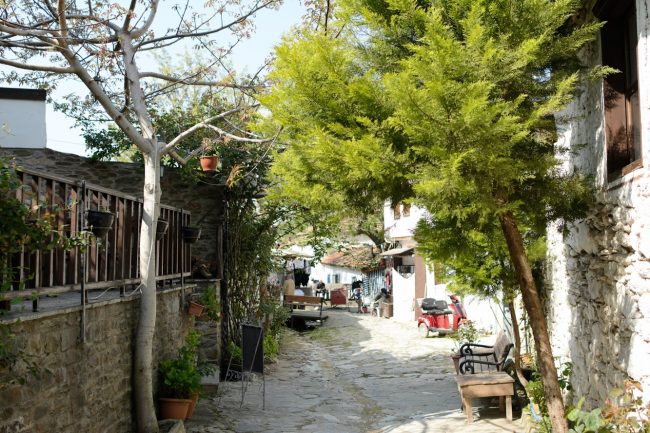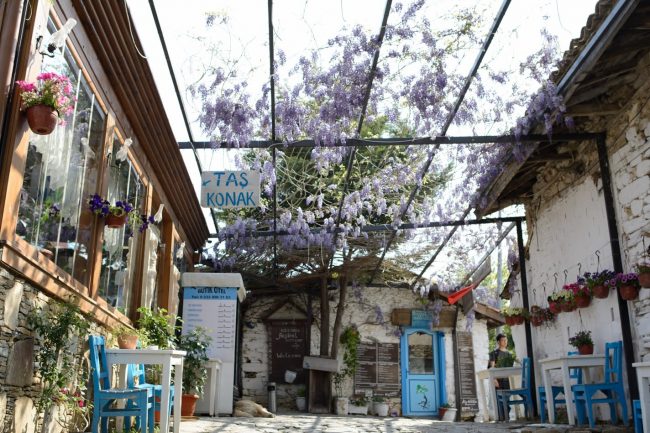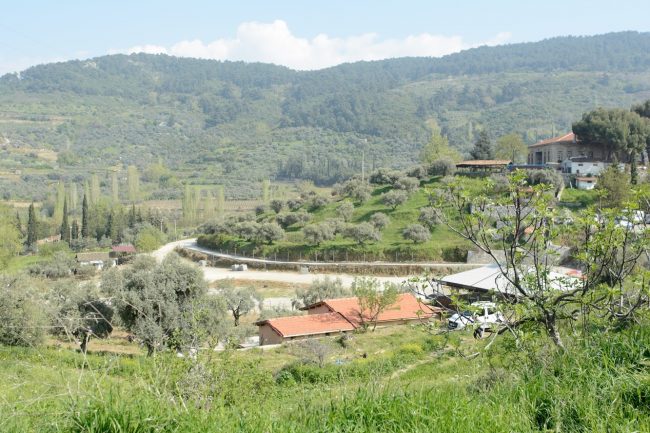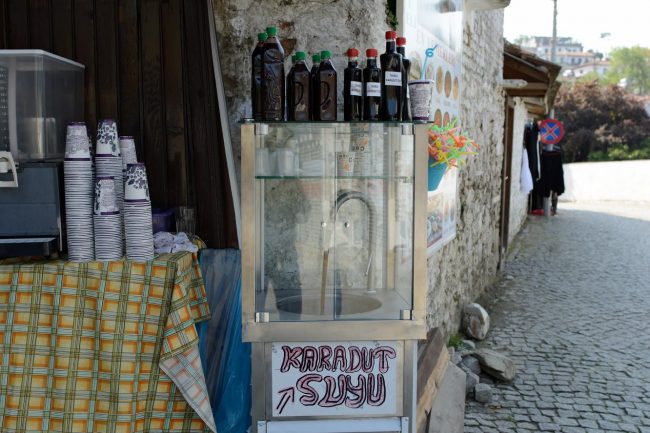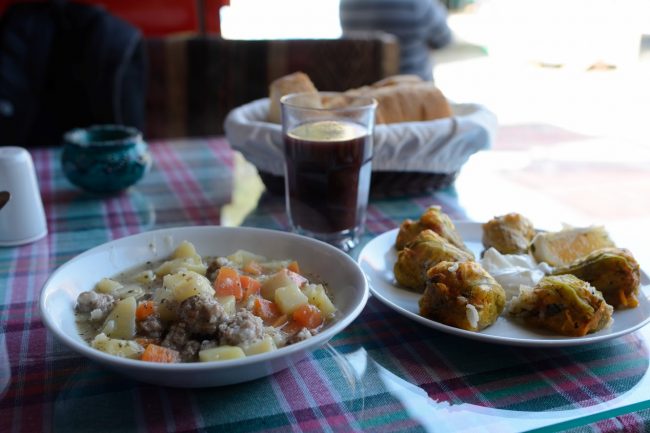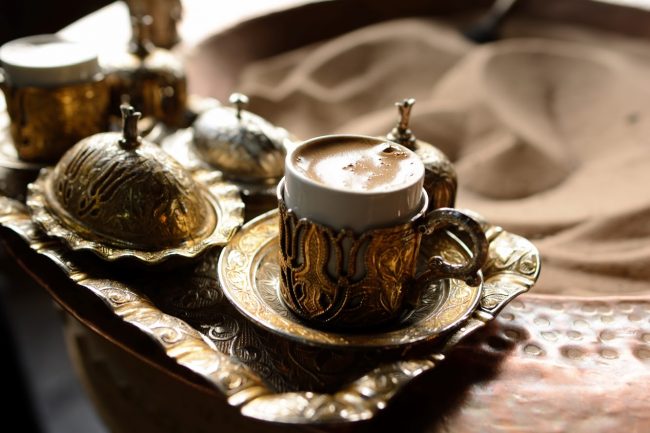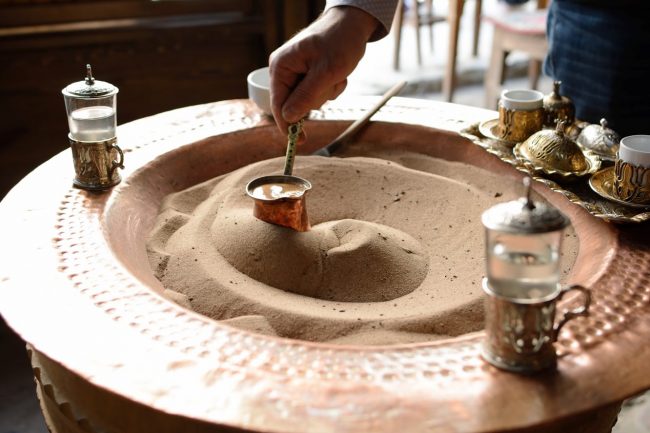 Day 2 – City of Ephesus (Efes), Temple of Artemis, St. John's Basilica
Efes:
We took a nice scenic walk to city of Ephesus (Efes) from the heart of Selcuk (~45 mins) along the footpath beside Sabri Yayla Blvd (road D515). We wanted to be the first ones there to snap a photo of the famous Celsus Library before the crowds roll in. The morning air was fresh and we enjoyed a couple of pastries from a local Turkish bakery during our walk.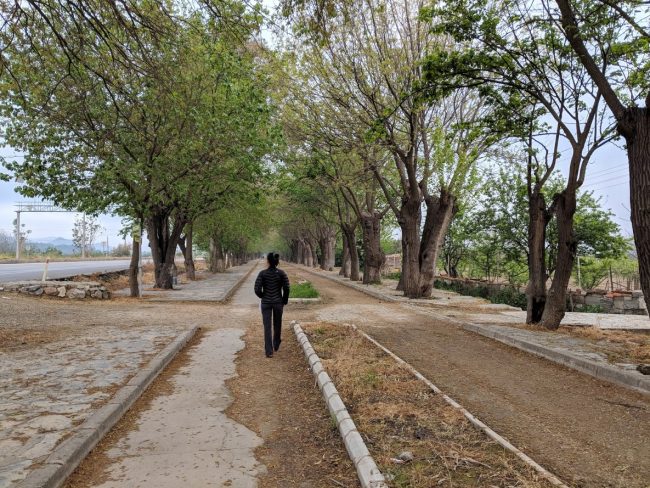 Note: There are two entrances into Efes. We'd recommend going to the lower gate, which is less used as tourist buses park at the upper gate. We've noted the walking directions to the lower gate on Google maps.
We made a left on the D515 towards Grottos of the Seven sleepers, and then left again towards House of Virgin Mary (Meryem Ana Evi). We walked past food and souvenir stalls which were just getting set-up for the day to the entrance.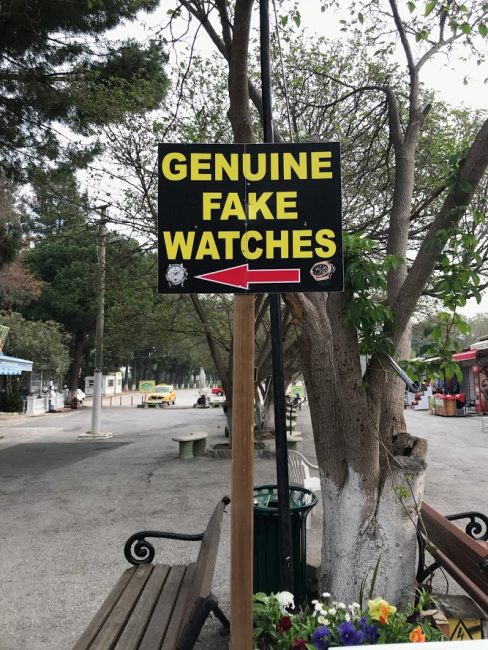 We had read that the museum opens at 8am, but the doors only opened at 8.30am.  Only one other guy was there with us. When the doors open, we all went straight for the Celsus library. We took a quick snap of the Odeon in all its glory less tourists first before heading there.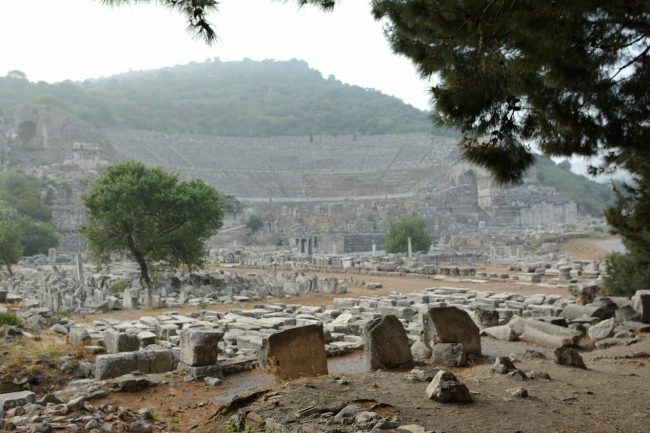 And there it was – we (including the other guy) stood there in awe, snapping away at this beautiful sight before the tourist groups swarmed in from the other direction, 15 minutes later. The sun was coming up behind us and shining onto the library, its rays peaking through in between clouds.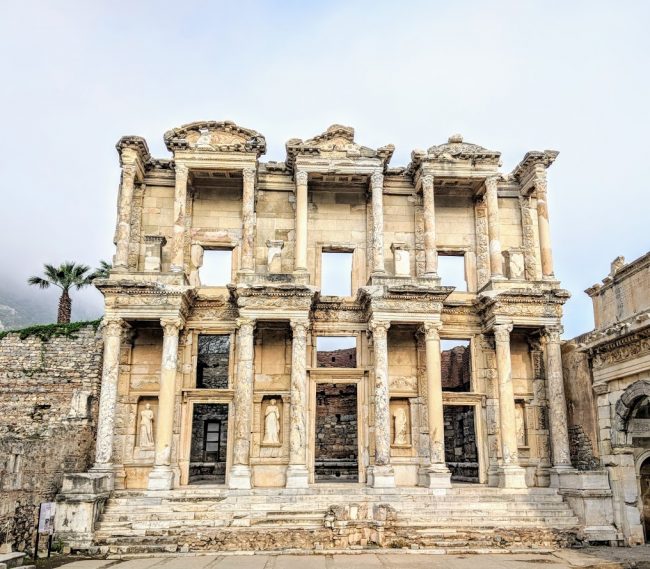 Interestingly there were many cats at Ephesus – if you are lucky you can capture them snuggled up amongst the ruins, in front of the Celsus library.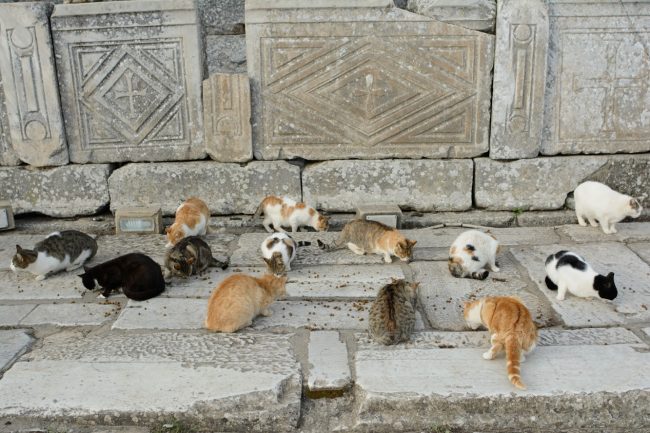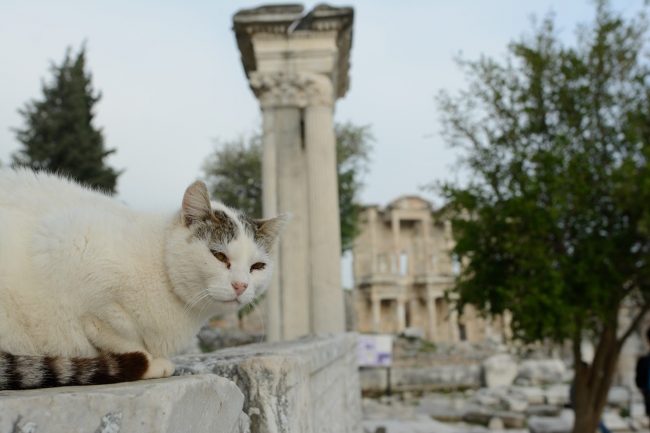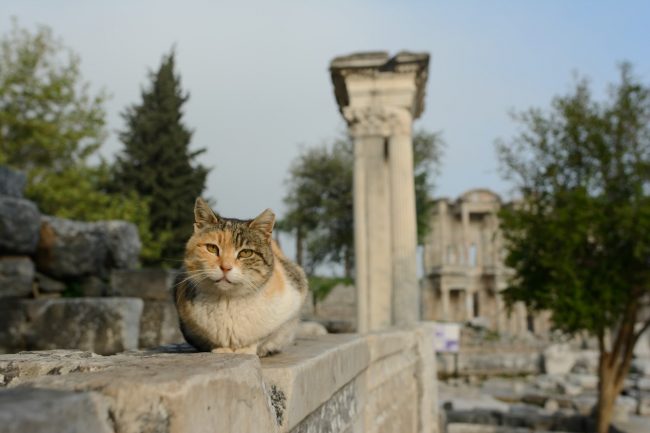 If you had read our earlier post, recall that we possess the Museum Pass, in addition to skipping lines (which didn't matter because we were there first anyway), it allowed us access to the Terrace houses (extra 20TL without the pass as of April 2018). We thought it was very worth it and were surprised that we didn't see another soul! The Terrace houses were a surprisingly interesting glimpse into the luxurious lives and habitats of the upper class Romans.
Temple of Artemis: 
After that, we explored the other areas of Efes. By now we were surrounded by crowds as it started getting busy in Efes. We walked back the same way we came in, stopping by to take a look at the Temple of Artemis, once an ancient world wonder, reduced to just. One. Pillar.
At least we didn't have to pay to see it 🙂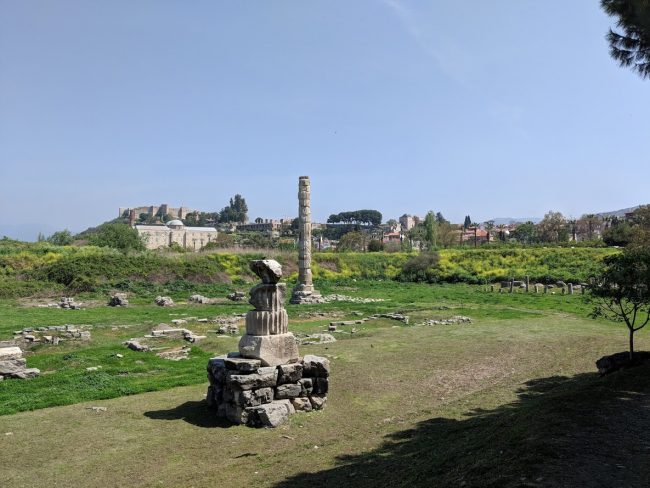 St. John's Basilica:
An easy walk from the heart of town – St. John's Basilica was certainly worth the visit, though fresh after Efes it somewhat paled in comparison in grandeur. Nevertheless it was worth the stroll. The views were beautiful with the backdrop of the green mountains against the Roman structures.
Bonus – before visiting St. John's we had a great meal at Selcuk Balik Prdiscisi. Order their fried sardines and grilled fresh fish. You won't regret it!
Getting there and where we stayed
Getting there: There are sometimes buses from Pamukkale direct to Selcuk, but because of the low tourist season the bus companies did not offer it. Instead we took a dolmus to Denizli train station (3.5TL / ~0.90USD), then a ~3.5h train into Selcuk (17.5TL / ~4.4USD). We liked this option – it was cheap and easy! In Pamukkale, ask your hotel or host for where the nearest dolmus stop is.
Getting around: Within Selcuk we walked to all attractions. The longest walk took ~45 mins to 1h (from Selcuk to Efes).
Getting back to Istanbul: We booked a flight with Atlas Global from Izmir airport back to Istanbul (IST) which had a free shuttle bus from Selcuk to the airport. Score!
Where we stayed: We stayed at Ephesus Palace hotel – a family-owned business. It was more like an Airbnb experience, as you'll be staying in one of the rooms in the hosts' home. We really liked them as they offered genuine advice on how to best visit Selcuk, without pressuring you to buy any tours.
Psst, use our booking.com link to get 25USD off your booking (which helps us out, too!)
Have more questions? Drop us a comment below!


You May Also Like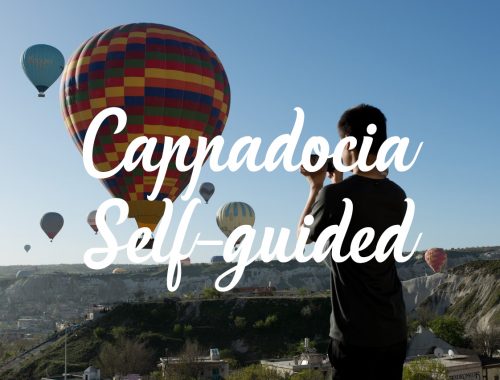 September 10, 2018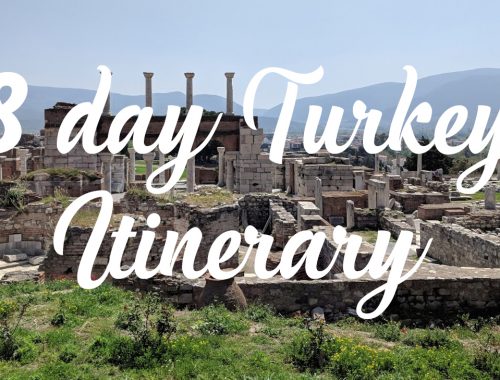 September 1, 2018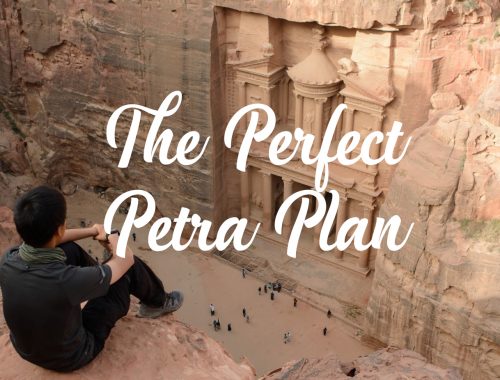 September 19, 2018