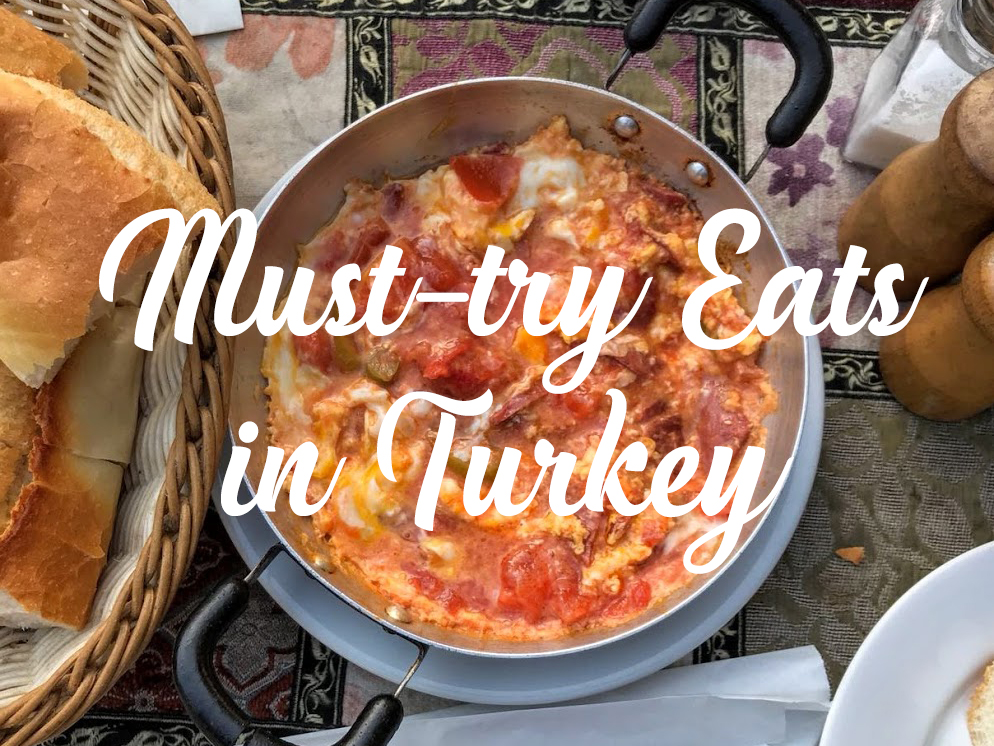 Must-try eats in Turkey
September 2, 2018
 Shakshuka – Turkish baked eggs. 'Nuff said.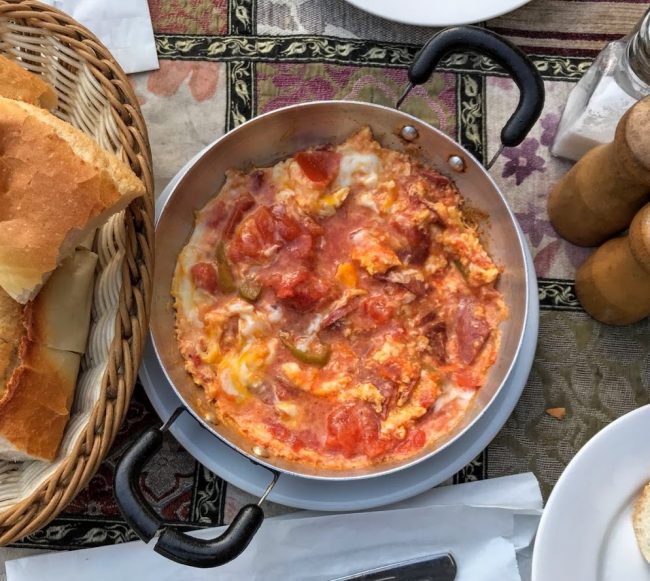 Turkish tea – Tastes almost like Lipton tea. You will certainly be drinking a copious amount of this.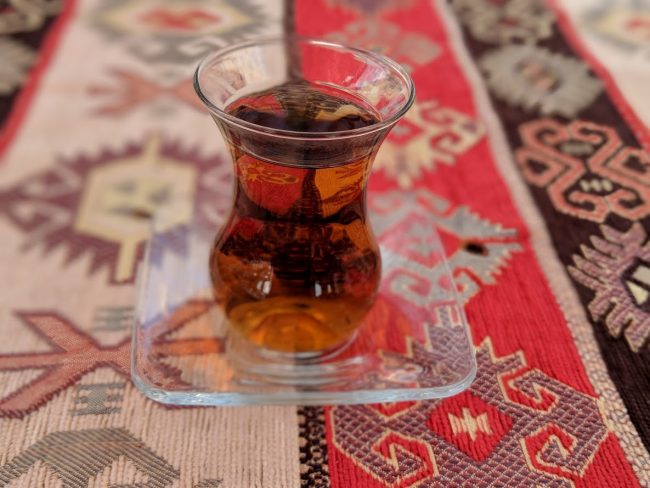 Turkish Coffee – Have it made traditionally over hot sand. Surprisingly it wasn't done this way everywhere. We drank this delicious cup of Joe in Sirince. Lightly sweetened, no milk.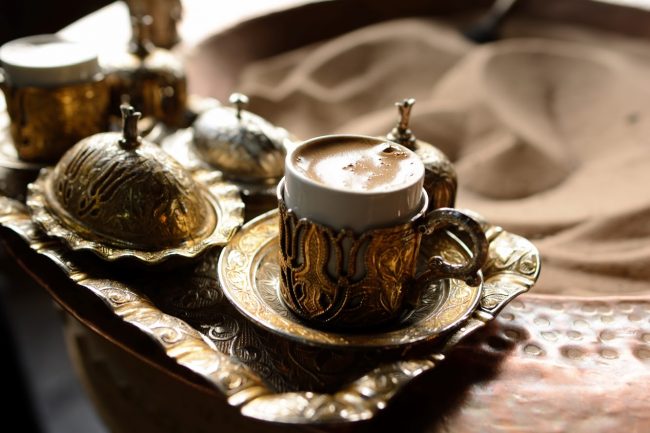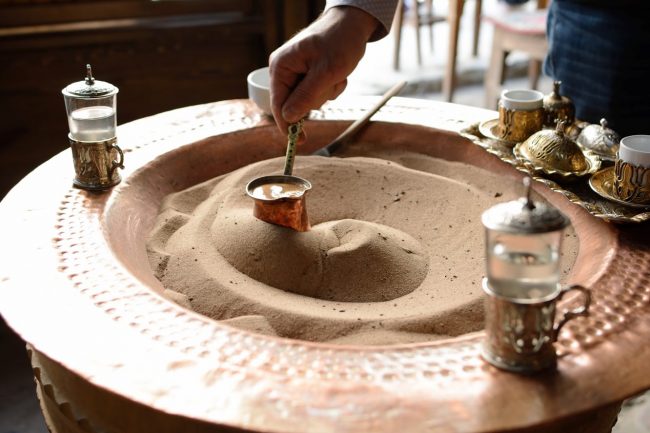 If you're not into traditional Turkish coffee, luckily for you Third Wave Coffee is VERY good in Istanbul! You can find it in many places in Karakoy. Beyoglu and Taksim Square.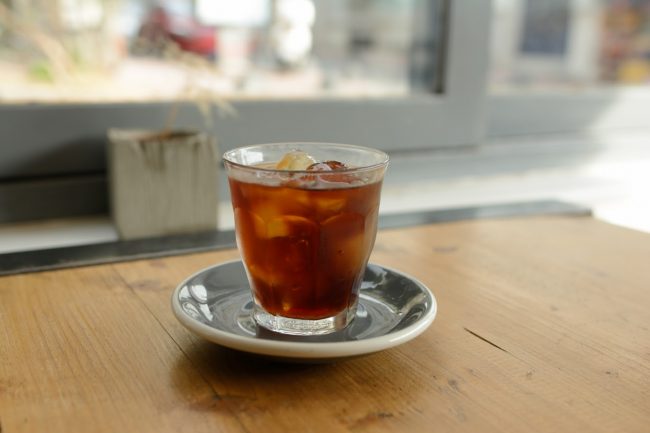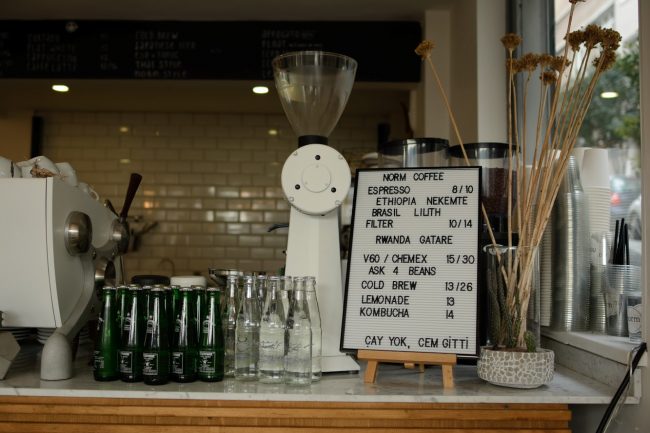 Turkish Delights.  I thought I wouldn't like them, but the pomegranate and pistachio one blew my mind.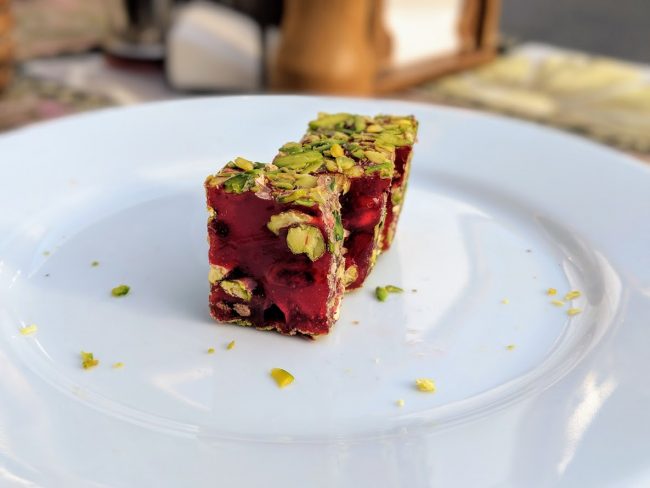 Speaking of pomegranate, freshly-pressed pomegranate juice is a must-try and available everywhere.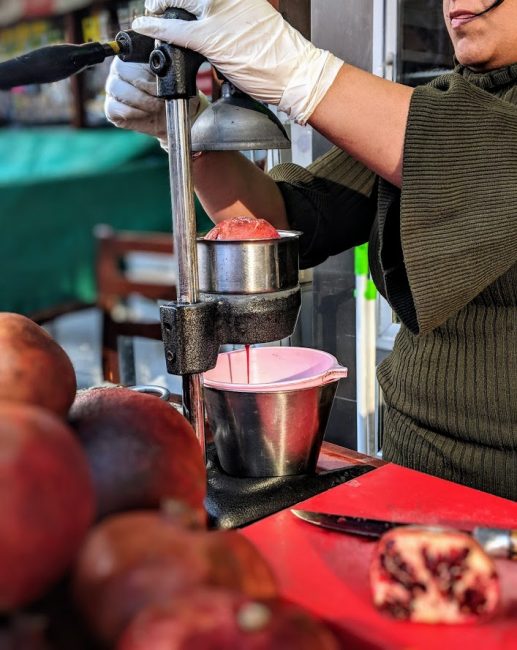 Street-food carts selling grilled corn and chestnuts are on every corner in Istanbul.
Also pictured below is Salep, a sweet milky drink made with orchid flour was perfect on a chilly day.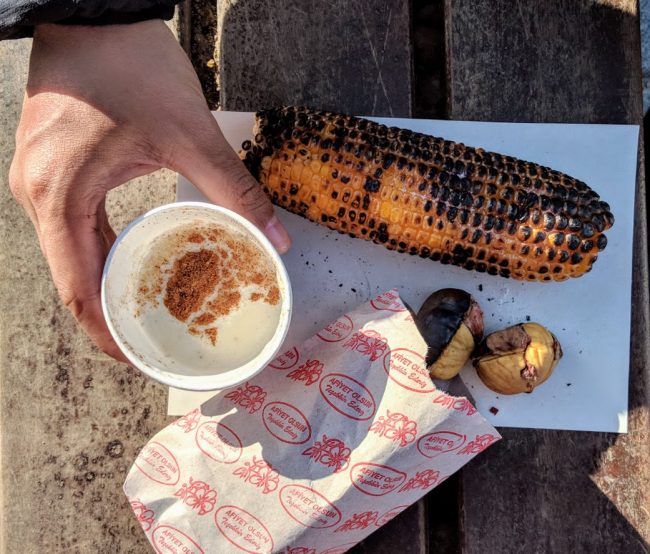 This Balik Ekmek (Mackerel Sandwich) from Emin Usta (Istanbul) was probably our favorite meal in Turkey.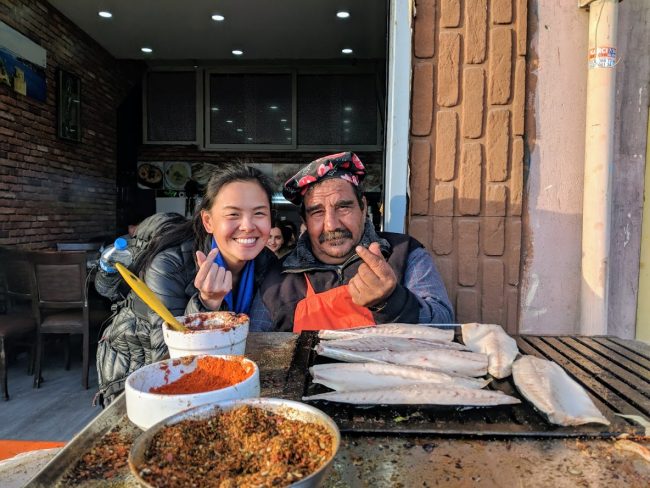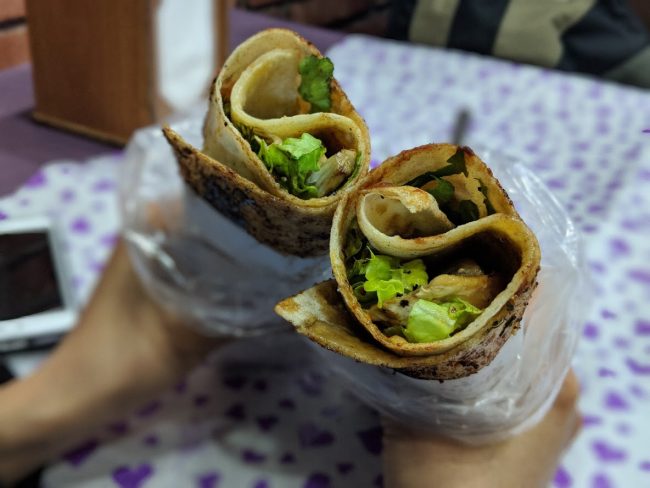 Kofte or Turkish meatballs are to die for! We had the Sulu Köfte (Meatball stew). Also pictured are stuffed Zucchini blossoms and mulberry juice.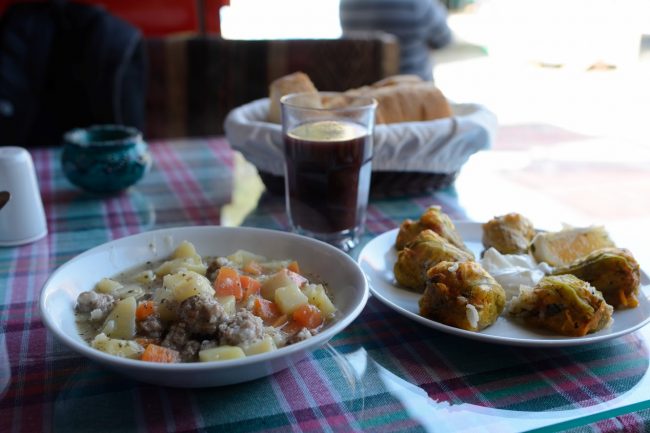 Kebabs and a Mezze platter, typical in Mediterranean cuisine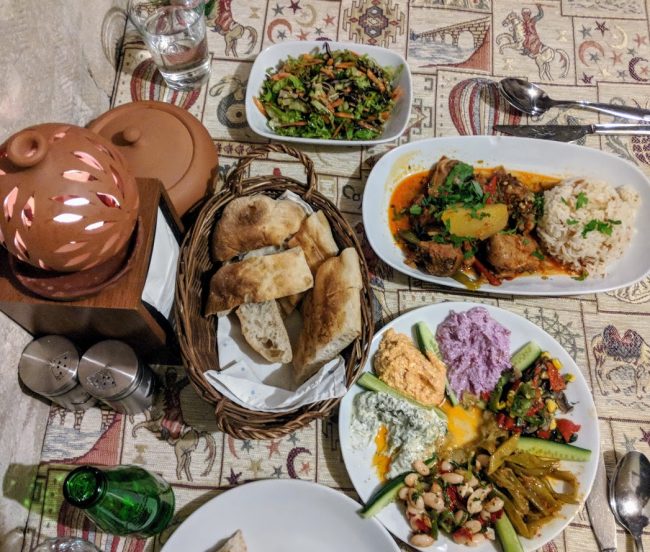 And of course, never short of nuts, dried fruit and sweets in Turkey. Load those bags up before heading home!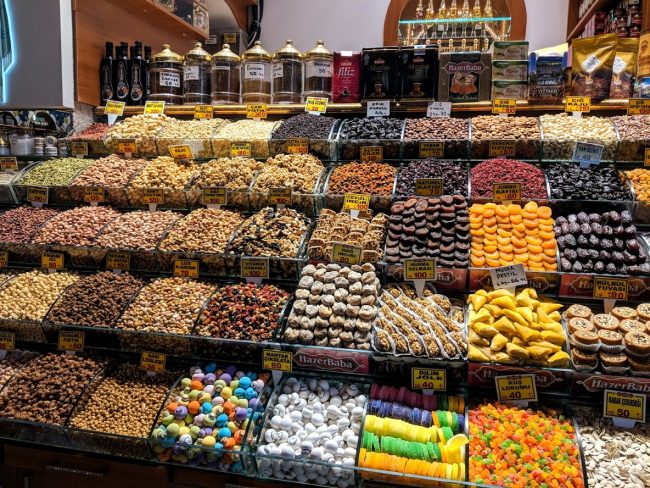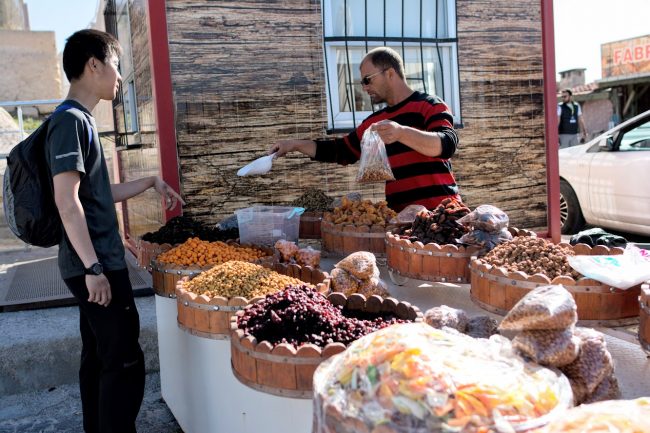 BONUS: This pistachio-flavored Magnum as pretty damn awesome. A must-try, we'd say. Find them in convenience stores around town (we bought ours in Selcuk).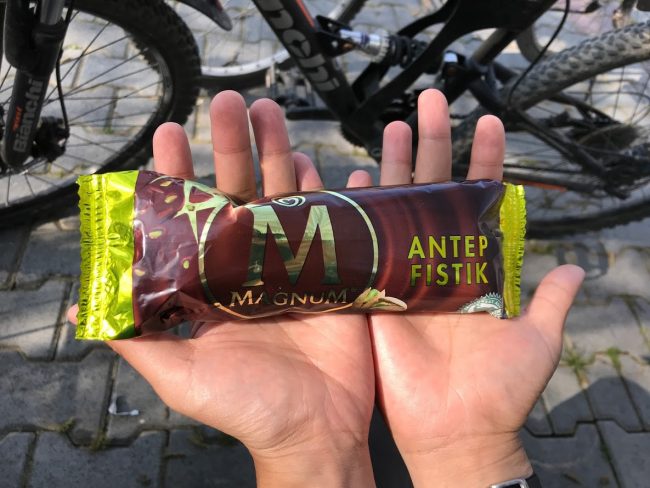 Have more questions? Leave us a comment below!

You May Also Like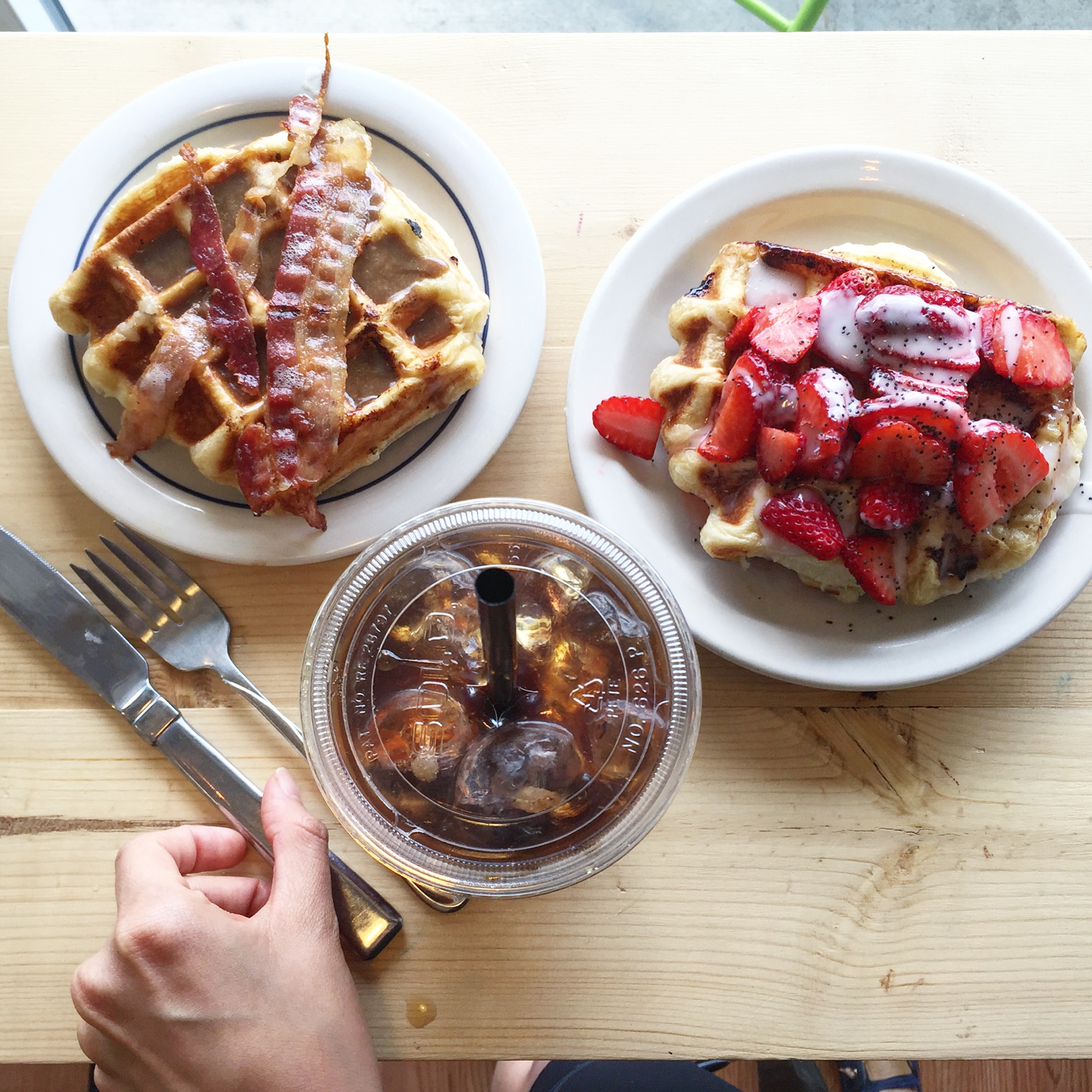 June 25, 2016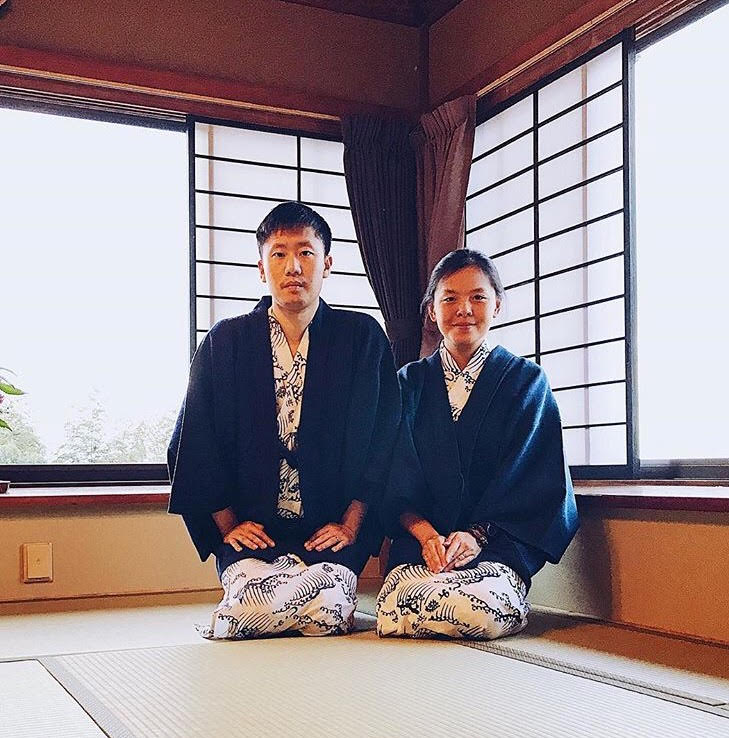 March 1, 2018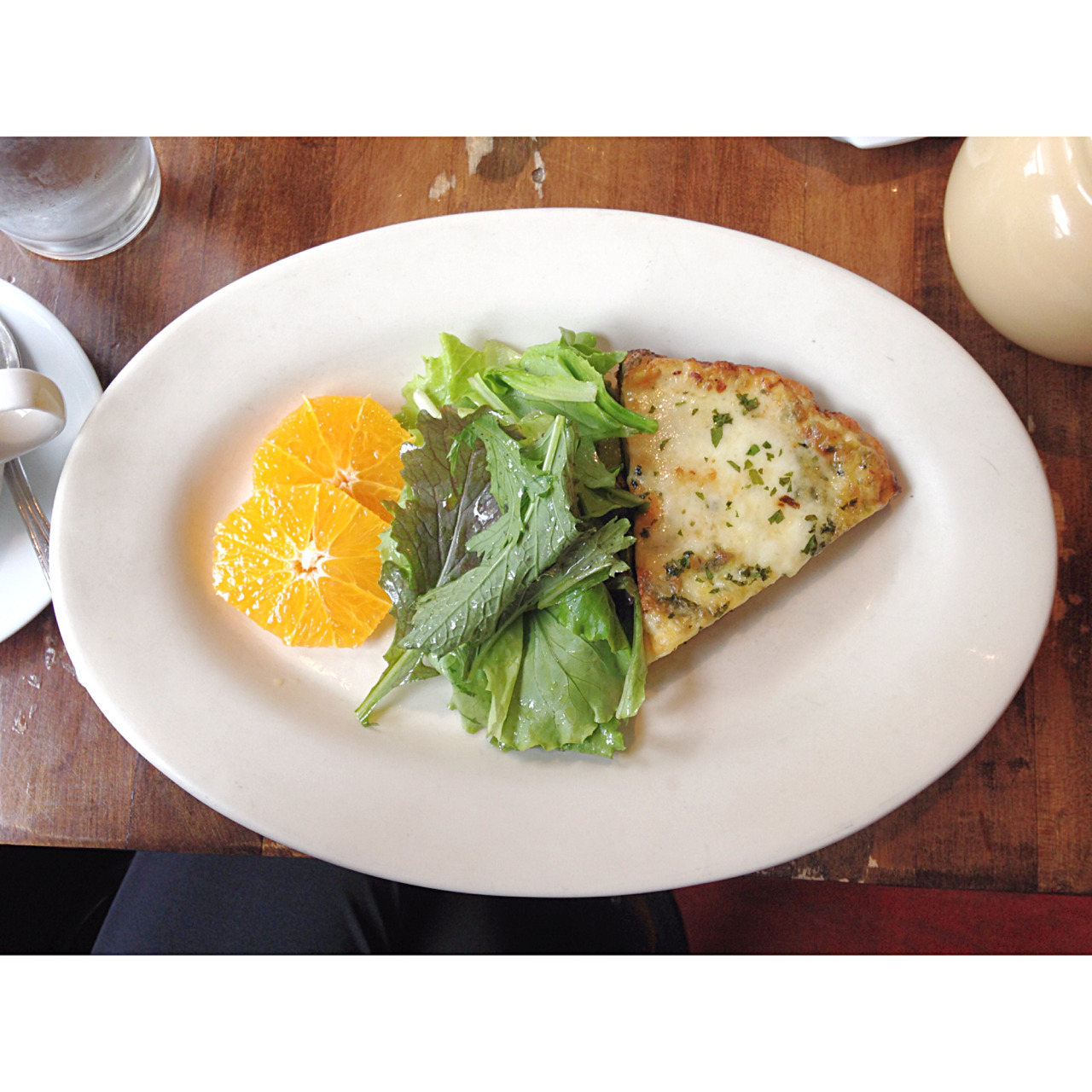 July 7, 2014