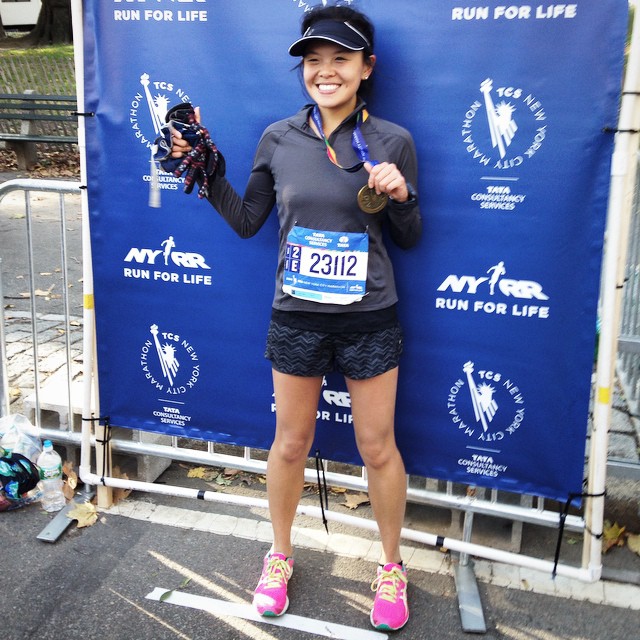 2014 TCS NYC Marathon Race Recap
November 12, 2014
Oh where do I start? I knew I was signed up for the NYC marathon when I received an email from MCM letting me know I got the lottery.. Running 2 marathons 1 week apart was not a good idea and I was ready to give up the nycm.
Of course when I realized my legs still functioned fine after MCM I decided – I need to experience the NYC marathon. There is something about how the city gets you really excited about the event (and so do the people around you) – you just can't say no.
There I was, picking up my bib (regretting not selecting the ferry option), and was ready to wake up at 4am to take an early morning midtown bus to Staten Island.
Traveling to the start
There will be waiting and there will be lines – make sure you plan your route so that you have a stress-free 4-5am in the morning. My bus was at 6.30am but when I got there at 6.15am, the line was at least 30 mins long. Don't panic – you'll make it! It also moves fast and the volunteers really help boost your spirits with words of encouragement.
Start at Runner's Village – the most important part of the marathon to get through
It's old news by now – it was fucking windy that day. We received a note that there will be minimal tents at the runners village due to the strong gusts. I prepared early in advance by wearing pants over my shorts, a good fleece sweater and even brought a fleece blanket. It may sound like a lot but I was still shivering at the start despite all that prep.
I found a spot to sit down comfortably on the ground near my corral entrance. I ate my chia seed bars and just observed other runners. Many were shivering from not having enough cover-ups. One lady just had a trash bag around her and she looked like she was about to pass out! I went to the port a potties further away from the villages since those had no lines. I was really well prepped due to this being my second nycm. Planning in advance is SO key. I found this website really useful AND accurate (this runner ran the nycm 35 times!)
Crossing the bridge
After a long wait to get started, I got into my corral start, and a short walk later, I was at the start line. My friend and I were both in the same corral and wave (FYI, the color doesn't mean anything, it just separates the start into 3 different paths. The waves ½/3 determines whether you start earlier or later). As we strted on the Verrazano-narrows bridge, the wind gusts were SO intense and whipping us left right center… I can't even TELL which direction the wind was going at that a point. It was a beautiful sight despite the strong winds. You really want to enjoy this part of the race – there's no experience like this.
The Course & The Crowd
Last year I didn't get to enjoy the sights of the marathon too much – I was so caught up with RACING and getting a good time in that I KILLED myself over the course. Not this year! With no expectations, I ran with my friend at a comfortable pace. He wore his name on his shirt (and it makes such a HUGE difference. I have to do this on my next marathon)
EVERYONE was out on the street – dancing, playing music, screaming, cheering, getting all excited! That's the beauty of nyc – people are so accustomed to being around strangers that everyone is a friend at that point. The crowd and support is indeed better than any race I've ever ran.
The Queensboro bridge
This was where I fell apart last year – it is a long incline at mile 15-16, so you would really be depleted of your juice at this point. Make sure that prior to that you are taking it really easy – which is not hard to do given that Brooklyn isn't all that hilly.
Past the bridge, this is where the challenge really starts. Another few inclines into, and out of the Bronx. And then more inclines on 5th avenue, and more hills in Central Park through to the end. Always always pace yourself at this part of the race!
The End
I paced my friend through the last few miles – it was his first, so naturally it was the most difficult part of the race to get through. We finished at a decent time of 4:14! It wasn't about the timing at that point – it was great to be able enjoy the race, and run it alongside my buddy the entire time!
Absolutely, NO REGRETS running this race. I would encourage everyone to sign up for the lottery (if you don't qualify through the NYRR 9+1 program) and run it. Oh, and try to ENJOY IT. It brought me back to why I love running in the first place – there's just no better way to know the city (than to run it!)
You May Also Like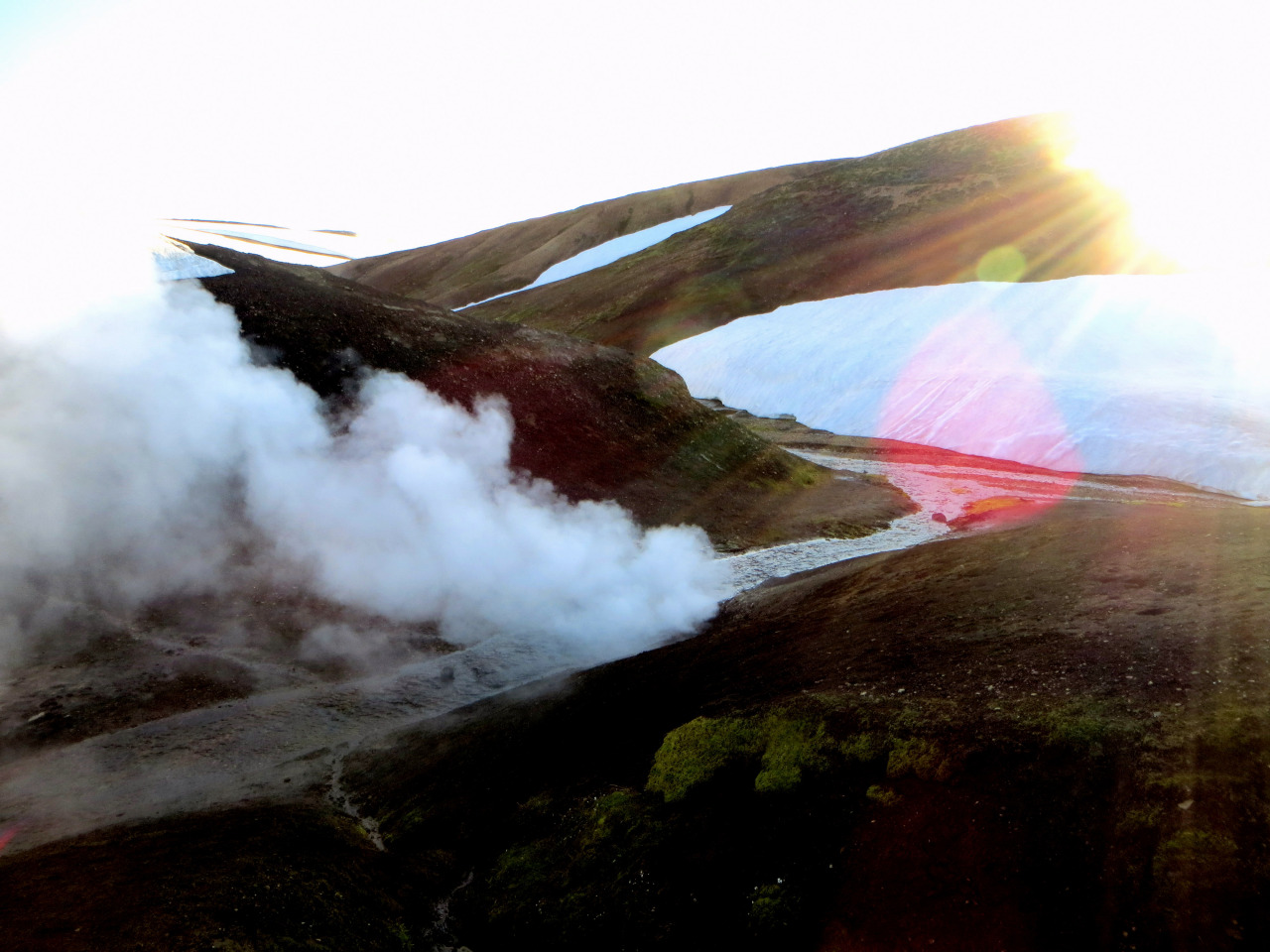 August 8, 2015